How to Write a Reflection Paper
The reflection paper is one of the most wide-spread works during academic life. For every discipline you must know how to express your point of view on the certain issue.
How to Write a Reflection Paper?
The reflection paper must:
contain an analysis and reflection on how your experience, academic assignment and lectures have formed your attitude, thoughts and opinion about the subject.
be in the academic tone, but still be subjective and personal.
The reflection paper gives you the opportunity to express your thoughts and attitudes, and not just appeal with empty facts. And with all that, the topic can be absolutely any.
What Is a Reflection Paper?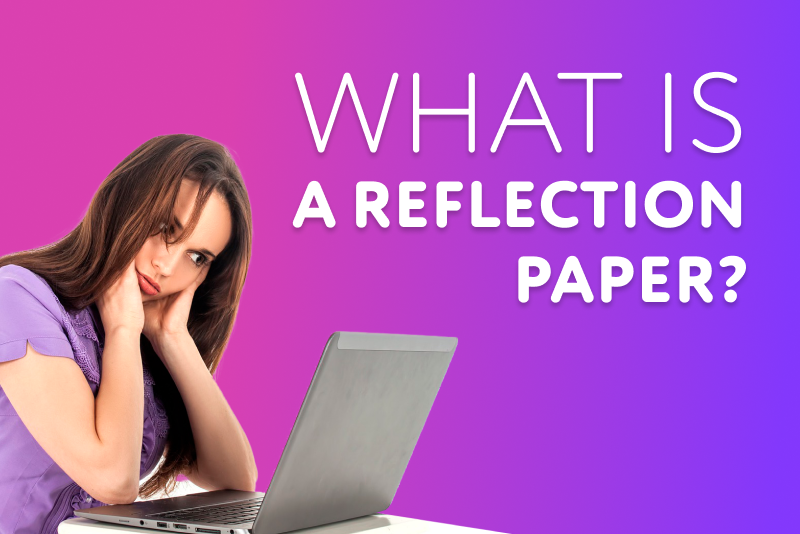 The reflection paper is a paper in which it is necessary to express your personal experience, opinion, supporting it with your own observations, thoughts and examples. Unlike other academic papers, you present only «your correct» point of view. Therefore, this type of work is the most free to express your thoughts. The choice of topics for work is extremely huge. You can write about absolutely any topic that interests you.
There are three types of reflection paper:
the educational reflective paper (feedback about a book, movie, or seminar)
the professional paper (in the spheres of education or psychology).
the personal type (person's thoughts and feelings).
How to Start a Reflection Paper
After you've decided on a topic, write a brief description of what you've learnt from your experience with it. Be honest and don't be shy about your real opinion and thoughts about the topic of the paper. Convince the audience that you truly feel that about the subject—and that you are completely honest about it.
Brainstorm a list of ideas related to your subject
and examine how they affected your vision of the topic.
Try to be honest and straightforward about what you thought and how you felt, maybe by including specific phrases, things that affected you (or anything else that comes to mind) will help you. Analyze everything you've done.
Try to make links: Observation, Experience, Viewpoint.
To clearly understand the whole picture of your topic try to make links between observation, experience and viewpoint.
In most cases, the reflection papers are written – about books (speak about general information, a brief plot, topic, problems – you must interest the audience; and finally express your opinion, thoughts and attitude to the book and the characters), about courses and projects (these works are very similar and include the information about the subject, the reasons for this or that solutions, pros and cons of the different sides of the argument, and of course your attitude and how the acquired skills and knowledge will help you in the future) and interviews (introduce the main character, the topic and theses of the interview, your opinion).
The Outline of Reflection Paper.
​ We can distinguish two approaches for writing a reflection paper: traditional and original. In the first case, outline the main idea and gradually develop it throughout the work, supporting it with arguments and in the conclusion once again outline and confirm your statement. In the second case, at the beginning of the work, outline the thesis of the work and immediately draw a conclusion, followed by an analysis of your dictum, and at the end of the work completely refute the conclusion that you put forward at the beginning of the work.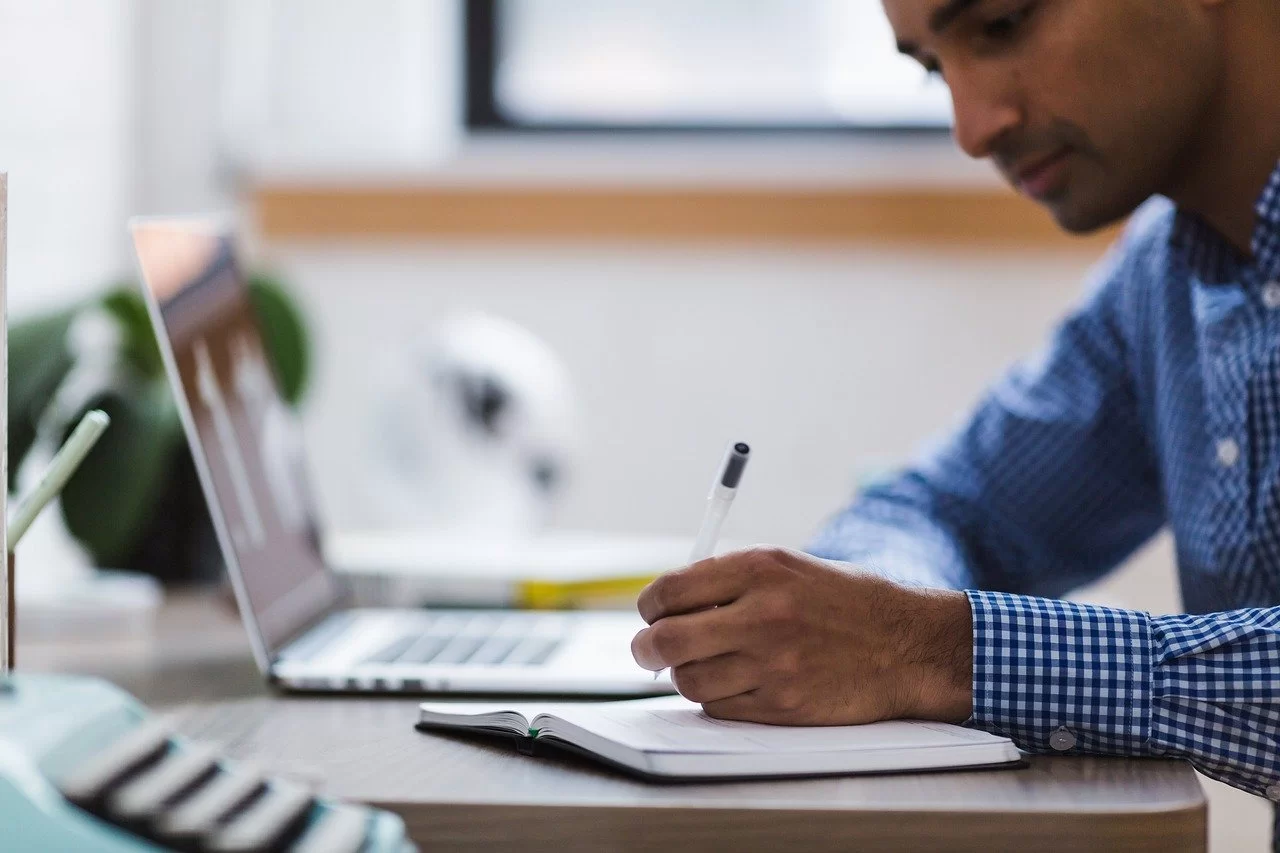 Introduction
The most important aspect of writing a reflection paper is to express your thoughts about a topic. The paper must be written in an academic way. You should convey your thoughts in a rational, rather than emotive, manner. The other important thing is to put forward a strong idea and make it clear what you will talk about next. This information must be informative, succinct, moreover a reflective question can be used.
Body
In that particular section you investigate the thesis.
In numerous paragraphs, you should clarify everything in details (it will be better to use f a three-paragraph format: introduction of your experience, comparison with others, your personal conclusion). It will improve your paper if you clarify the reasons why you have chosen that topic and you will be logical and straightforward in everything you write down. Don't forget about quotations and examples and of course about explanations of how that topic has touched you.
Conclusion
The conclusion of the reflection paper must be convincing. You should finish the work with the rightly pronounced accent that will encourage your audience to reflect and debate, help readers to accept your point of view. It must be extremely convincing and at the same time answer the question that you have placed in the introduction of the paper. The conclusion must make it clear that not only your paper, but also your thoughts are formed. In conclusion, there should be the supporting evidence of the thesis that you outlined at the beginning of the reflection paper. If you want to get cheap research papers you can order them on our website.
What format should we use.
If you have ever written at least one academic paper, or dealt with academic writing in general, then you will know exactly how to arrange it. Let's remember.
Standard A4 format.
Word count – between 250 and 750.
12-point text size.
Page size should be white with size of 8 ½" by 11"
Readable font (Arial, Times New Roma, Calibri, Helvetica, etc.)
1-inch margins on each side.
Double spaces between the lines.
Citation according to APA,MLA, Chicago style, etc.
Topics for a good Reflection Paper.
In order to write a good reflection paper, you need to choose a topic, carefully and competently – it must be something that you understand, something that you want to write about, talk about and discuss. Choice a topic for a reflection paper is much easier than, for example, when you choose a topic for an argumentative essay. We offer you the following topics on which reflection papers are mostly often written.
Relationsips
A time when you were afraid.
A time when you were lonely.
A memory of when you were misunderstood.
Nature Topics
Walking in a forest.
Climbing up a mountain.
Playing in the sand at the seashore.
Significant Places
A place that you have worked, or work now.
Your grandparents' house or the house of a neighbor or friend.
A bookstore or coffee shop.
Important Events
When the electricity or water was not working.
A bad snowstorm, flood, or other bad weather events.
An award ceremony, a concert, or a play.
Other topics
How to deal with stress.
Your favorite place in the world.
The biggest challenge in your life.
An outstanding person (you choose) and their role in history.
What is your dream?

Article was written by Asha M
Hi! I'm Asha. I'm a writer with vast experience and possess a wide array of resources necessary in the completion of various assignments. I handle both essays and reports for Human Resource, Humanities and business subjects. I am proficient in APA, MLA, Harvard and Chicago writing styles. I guarantee an A+ paper (well researched, plagiarism-free, well-formatted, and referenced paper). Please allow me to assist.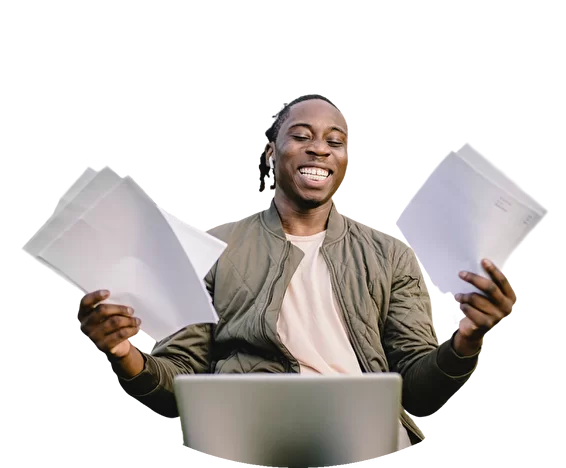 I've Got the Reflection Paper
In Just 3 Hours!