Top Case Study Writing Service
"Do my case study" – you can address us with this request and get professionally written case study assignment
Do you find it challenging to cope with case study assignment? Essay Brothers case study writing services will make you love these types of tasks, as we will complete your project with excellent quality and you will have high grade.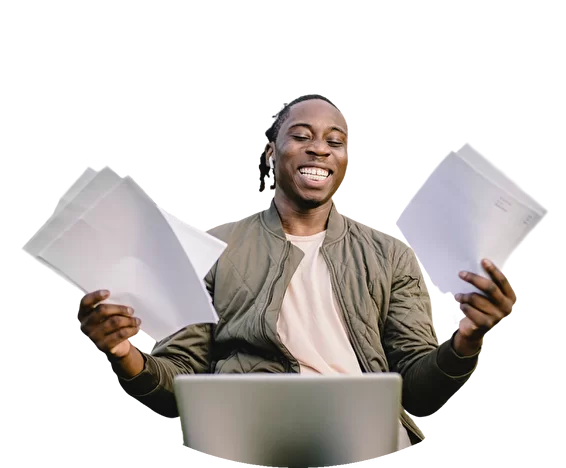 Case Study Writers
Writing a case study paper requires special talent and craft but writers in Essay Brothers are highly professional and can cope with any case study assignment.
You will get 100% original case study paper, delivered on time, along with 24/7 Customer Support and Full Confidentiality!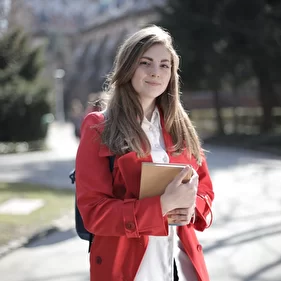 Why Choose Us for Case Study Writing Service Online?
We want to be the go-to site that writes essays for you. You as a valuable client will receive these bonus features whenever you decide to get your essay written by us.

Need urgent delivery? You can get your essay written and delivered in 3 hours!

Each of our essays is written based on your specific requirements. Do you need APA or other citation styles? No problem. Our unique and plagiarism-free writing style will make your essay superior to others.

You are special to us. Our Privacy Policy is ironclad, and it will protect your data from any third parties.

Forgot to include an important instruction? Not to worry at all. Our customer-oriented service channel is open for you any time of the day.
Case Study Testimonials
As a rule, a case contains not just a description, but also a certain problem or contradiction and is based on real facts.
Accordingly, to solve a case means to analyze the proposed situation and find the optimal solution.
Relatively recently, the active use of case technology in education has begun, and now this approach has become considered one of the most effective learning technologies. Therefore, you may often have to deal with such a task.
Case study allows you to improve soft skills. By ordering work on a case study at Essay Brother, you will receive a ready-made "recipe" for developing such skills without excessive efforts.
Our authors are experts in various fields, well versed not only in theory, but also in practical nuances in various fields of knowledge.
What do We Offer with Case Study Writing
Ordering the Case Study Paper is Easy
We trust the execution of works only to experienced authors with whom we have been cooperating for more than a year. Each of them knows the specifics and features of a particular educational tasks pursued by concrete type of case study. Our team of writers includes both teachers with many years of experience and employees of industries on which they perform work for you.
The organization provides an order form for clients. Therefore, before ordering your personal statement you will fill out the order form with detailed instructions.
Take your time to check the ratings for the writers before selecting one to complete your personal statement.
EssayBrother provides a forum for the clients to chat with the writer to know the progress of their personal statement.
Once your personal statement is complete and submitted, you are required to check it and propose any revisions necessary. Once satisfied with the quality of the paper, you can proceed with making payments.
Thus, instead of a complex task, you need to perform a very simple algorithm of actions!
Fill out an application for the paper you are interested in. Describe in detail all the requirements for fulfillment of case study assignment, such as originality, volume, design. In the event that you have methodological recommendations, then indicate their presence in the application. The more detailed is the form of an order for the performance of the work, the better its performance will be and your teacher will not have additional questions.
Usefull Tips From EssayBrother
Top Notch Case Study Writing Services by EssayBrother
Case studies special features
Most students have no idea how to write a case study and consider this task to be extremely difficult. Of course, such tasks cannot be called easy, but with our help, you can complete the task in the blink of an eye!
Case studies are real puzzles taken from practice. Their goal is to teach the student to analyze the causes and consequences of an event, action, creating its role model. Such problems, as a rule, are complicated by the fact that they can have several effective solutions, but only one of them is the optimal way out of the situation.
Solving a business case is a complex, stressful, and highly responsible task. To help you deal with it as efficiently as possible, Essay Brothers is here to help you 24/7!
It would seem that everything is simple. But in fact, there are several pitfalls that can puzzle participants who are dealing with cases for the first time.
Firstly, the case does not have a correct answer. There may be one optimal solution (and it may not always be implemented in a real situation), but there are several effective solutions.
Secondly, introductory cases may contradict each other or constantly change. The case is based on real facts and imitates a real life situation, and in life you have to deal with similar problems more than once.
Thirdly, as a rule, cases are solved in a limited time. In business, it is rarely possible to get all the details and have the big picture in front of your eyes.
In terms of complexity, case studies can be as follows:
Structured (or 'highly structured'). They include a minimum amount of additional information. They contain a certain solution model, and there is an optimal solution for such cases.

"Small sketches" (short vignetts). They introduce only key concepts, include 2-3 pages of applications. Students are required additional knowledge to work on such cases.

Large unstructured (long unstructured cases). These are the most difficult cases. Students need to cope with a large amount of loosely structured data. The case may include redundant information and/or there can be a lack of the necessary data.
All these difficulties and pitfalls may seem like an insurmountable challenge, but EssayBrother will solve your problems in writing any case study assignment, on any level of complexity!
The essence of the case study is that students are given a description of a specific situation that a real organization has encountered in its activities or which is modeled as a real one. The student should get acquainted with the problem (for example, on the eve of the lesson) and think about ways to solve it.
Thus, case study educational technology is an interactive technology for short-term learning based on real or fictional situations, aimed not so much at mastering knowledge but rather at developing new qualities and skills in students. Its main purpose is to develop the ability to work through various real-life problems and find their solution, to learn how to work with information.
Case technologies that activate the learning process include the following:
Method of situational analysis (method of analysis of specific situations, situational tasks and exercises – that is, "classical" case studies);

Incident method;

Method of business correspondence analysis;

Game projecting;

Method of discussion.
In teaching practice, various types of situations for case studies are used:
Standard situation. It is to a certain extent typical, often repeated under the same circumstances; it has the same sources, causes and can be both negative and positive.
Critical situation is atypical, as a rule, unexpected, that is, it takes by surprise, destroys the initial calculations, plans; threatens to violate established norms, regimes, systems of rules, values; can cause material and moral damage, be harmful to health, the environment; requires immediate and radical intervention, revision of criteria, regulations, standards.
An extreme situation (or an emergency) is unique, has no analogues in the past. It leads to negative and sometimes destructive changes in any objects, processes, views, relationships; entails material, physical and moral losses; requires the involvement of unplanned and unforeseen material and human resources; encourages radical action, unconventional solutions, seeking help, for example: earthquake, fire, flood, snowstorm, volcanic eruption, avalanche.
According to the nature of the case outlining, the presentation of the material, situations-illustrations, situations-assessments, and situations-exercises can be used.
An illustration situation is an example from practice (both positive and negative) and a way to solve a situation.
Situation-assessment is a description of the situation and a possible solution in a ready-made form: you only need to assess how legitimate and effective it is.
In case of the exercise situation, a specific episode of managerial or socio-psychological activity is prepared in such a way that its solution requires some standard actions, for example: calculating standards, filling out tables, using legal documents, etc.
Case solving consists of several steps:
Research of the proposed situation (case);

Collection and analysis of missing information;

Discussion of possible solutions to the problem;

Working out the best solution.
FAQ about Case Study Writing Services