How to Write an Argumentative Essay
Let's be honest, arguments are nothing new to us. We argue every day. We argue with our friends over dibs or late replies. But in essay writing, things work differently. Argumentative essays are factual. They consider both sides of the discussion and aim to inform the reader about the author's point of view. So, before you give that person the stink eye, try to see both sides of the issue.
What is an Argumentative Essay?
An argumentative essay is an analytic piece of writing that uses facts and evidence to back up its thesis. A student analyses a theme, takes a stand on it, and then presents arguments to convince the reader to agree with that stand.
The Importance of Argumentative Essays in Academic Writing
Argumentative essays are very common in academic writing in high school and college. On many standardized exams, students, like yourself, will likely have to write argumentative essays. Argumentative themes may also be given as part of coursework. Therefore, learning how to analyze arguments and write them is the first step toward getting the grades you deserve.
Argumentative Writing Strategies
Using logic will help strengthen your arguments. Logic is factual and generally a formal way of writing. This is why it is important in argumentative writing. These strategies will improve the logic and organization of your essay. Therefore, knowing about the argument models and when to use them is very useful.
Classical or Aristotelian Approach: The classical argumentation began about 500BC in Ancient Greece. It was communicated orally and was designed to be easily understood by listeners. It is based strictly on formal logic. The Classical Argument Model is made of six elements:
Introduction: This is where the writer captures the attention of the audience and urges them to consider the writer's point of view

Statement of Background: At this stage, the key facts or the past events that led to the argument are narrated.

Proposition: This is where you state the side of the argument you're going to be supporting based on the information you presented in the introduction. This stage sets the structure of the rest of the argument.

Evidence/Proof: This is the part where you discuss the reasons for supporting a particular side of the argument. Evidence to support each reason must be provided by using Sources, Quotes, Statistics, Examples, etc.

Refutation: At this stage, the author aims to anticipate opposing viewpoints. Afterward, you must show why your approach is better than the opposing side's. This shows that you understand both sides of the argument.

Conclusion: Here, the most important points are summarised and may include an appeal to feelings or values.
2. Rogerian Approach: This method was developed in the 1950s by psychologist Carl Rogers. These methods emphasize problem-solving and compromise. It allows the author to appear open-minded and objective. This approach is suitable in situations where you need to convince an unwilling opponent to see your point of view.
The Components of The Rogerian Argument Model
Introduction: This is where the writer states the problem to be solved or the question to be answered.

Summary of Opposing views: The writer describes the views of the opposing side and must come from an objective perspective.

Statement of Understanding: The writer admits and gives certain examples where opposing views may be correct.

Statement of Context: Here, the context where the chosen position works well is described.

Statement of Benefits: Here, you appeal to the self-interest of readers who disagree with you; and, demonstrate how your chosen position benefits them.
3. Toulmin Style: This model was developed by Stephen Toulmin in the 1950s. It emphasizes that logic is often based on probability rather than certainty. It focuses on claims. There are three components of this model:
Claim: This is the main point of the thesis or your chosen position in the argument

Data: This is the evidence supporting the claim you have chosen.

Warrant: This is a basic principle that connects data and claims. It is often implied rather than clearly stated.
A Step-by-step Manual for Argumentative Essay Writing
Choose the argumentative essay topic: Most times, the themes are given to students. A theme is not necessarily a topic; it is usually supposed to make the student/writer think. If a theme is given, it is up to you to fashion a topic/title out of it. It must be short and clear. Sometimes crafting a topic may restrict a writer too much. Also, writing without a defined topic may make the student stray into other unneeded topics.
If you weren't given a theme or topic to write on in your argumentative essay, this means your tutors may want to test your thinking and analysis abilities. If you're finding it hard to come up with a topic for your argumentative essay, it may be because you don't know if what you choose is worth writing. So, try writing about something you know and something that makes you think deeply. This will help you shape arguments, choose points, and find evidence for it. Keep the following questions in mind when choosing a topic for an argumentative essay:
Am I expressing my deepest thoughts freely?

Is this topic beyond my scope or academic level?

Will my argument allow me to express myself logically? Or will it make write too emotionally?

How will my audience perceive the topic? Will they find it interesting? Will it spark discussions?
2. Conducting Research: After choosing the topic to write, you may begin your research with a simple google search. This will help you get an initial understanding of the topic. There are many ways to conduct research for your essay topic:
You could divide your research into Preliminary/Casual Research, Surface Research, and Specific Research. Preliminary Research may be used to enable you to understand the topic and find a direction as to the structure of the topic. Through your preliminary research, you would be able to identify the key areas that have to be addressed in the essay.
Surface Research would provide you with the contents for the general parts of the essay.
Specific Research is done to acquire specific information. Unlike the previous two, specific research is tailored to find answers to a particular question, clarification on a concept, statistics, etc.
Specific Research could be needed at any point in your essay. For example, should you be reviewing a recent decision of the Supreme Court, you may need specific research on other related decisions of the court on the same subject matter. Research the reasons why your reader might disagree.
Put your evidence in order. Research is a continuous process and would only end upon submission of your essay. After this step you can order an admission essay help.
3. Argumentative Essay Outline: It is important to have a scrapbook or jotter to keep the points you've gathered. This will help you revise and choose the strongest claims to talk about in the essay.
Structure of Argumentative Essays
Although the general structure of Introduction, Body, and Conclusion remains valid, the structure is much more flexible than it may appear to be. The structure of your essay should be guided by your surface research on the topic.
The Introductory Paragraph: An argumentative essay, like any other type of academic paper, begins with an introduction. The purpose of the

essay introduction

is to entice the reader, provide background information on your topic, and present your

thesis statement

. In longer essays, the introduction can also be used to summarize the structure of your paper.
Hook Statement: This is usually the first sentence of the essay. It is a catchy statement that hooks the reader's attention and raises their interest. The hook statement should make a strong claim about your topic. It can be a statistic, a past or current event that gives a vivid example of what you're about to discuss. Read also: How to Write an Essay Hook
Background Information: This is useful in explaining the claims that were made in the hook statement. This is the additional information that informs your readers about the depth of your topic. This can be done by giving a historical context or previous studies. This will help the reader see the gaps your essay is trying to fill.
Thesis statement: This is a sentence that introduces the readers to the topic and purpose of your essay. This statement must be stated in the introduction. It directs the structure of your essay and makes it more understandable.
Keep these in mind when writing your introduction:
The Introduction must be relevant to the central theme of the essay.

It must be focused and direct

You may use statistics, quotes, short stories, definitions, etc to stimulate the reader.

It must state the purpose of the essay(the argument)

It must be only one paragraph.
The Body section Paragraphs: The purpose of the body paragraphs is for you to develop your argument. Every paragraph must have its own point and be explained in detail. For instance, the body of your paper may be made up of three paragraphs: two to support your claim and one to counter the opposing side's.
Some Guidelines for Structuring Your Body Paragraphs
The body is divided into interrelated paragraphs

Each paragraph goes from a general statement (your topic sentence) to an explanation that is more specific. The explanation of the topic sentence must be proved by evidence and linked to key facts.

Use appropriate discourse markers to connect sentences in each paragraph. Use words like "but," "for example," "because," "more than that," and so on to connect sentences and make them flow better.

Each paragraph must contain related facts (names, dates, quotes, statistics, cases, etc) that address the central theme.

Only one point should be discussed in a paragraph.

Avoid block paragraphs (one-sentence paragraphs)

There is no limit to the number of body paragraphs you may have. It depends on the number of ideas to be developed.

Do not list your ideas! Write them in full paragraphs.

Use appropriate discourse markers to connect your body paragraphs such as However, In addition to, Moreso, etc.
Topic Sentence: The topic sentence is a sub-argument that relates to your thesis statement. Your topic sentence must be unique to each body paragraph and should be the first sentence in each body paragraph. It is always best to start the first body paragraph with your strongest point to keep the readers hooked.
Claim: In this part, you give more information to back up the

topic sentence

by explaining how it relates to the question you were asked. The first sentence of a body paragraph may not be enough to explain the point right away. You may use the next paragraph to elaborate your thoughts on the issue being discussed. As an example, think about the proof you have to back up the

topic sentence

.
Evidence: This is 'arguably' the most important part of the body paragraphs. Your factual evidence will strengthen the points you have mentioned. There are some important tips to take note of when writing your evidence and references.
Use accurate information from credible sources. Note: Do not cite blogs
Books, magazines, newspapers, journal articles, government documents, and any library resources are highly recommended sources when writing an argumentative essay.
Surveys are highly useful.
Consider narratives: stories that illustrate your issues can help readers form mental images of your issues.
It is worthwhile to use expert testimonials and interviews.
Concluding Statement: This is where you add a mention of the

topic sentence

. This shows how your point answers the question. You could use a transition word or phrase here such as: Consequently, Therefore, etc
2. The Conclusion: As the name says, this is the last paragraph of your essay. Although your conclusion may not be as long as a body paragraph, it should have some important details:
Restate the thesis: This is the first part of your conclusion. The conclusion is a summary and not a repetition. Ensure you change how you say your thesis statement or use words that mean the same thing. This will serve as an interesting reminder for the readers.
Brief Summary of Sub-Arguments: This is where you give a concise statement of key points(sub-arguments) that were discussed throughout the essay. The summary of your essay's main point strengthens the first part of your conclusion. You may also suggest what the reader should do in the future or ask a question about what might happen.
Overall Concluding Statement: For the last sentence of your argumentative essay, you could ask a rhetorical question or ask the reader to do something. You may also end with a quote, proverb, or saying that relates to the topic; something to keep the reader thinking after reading your work.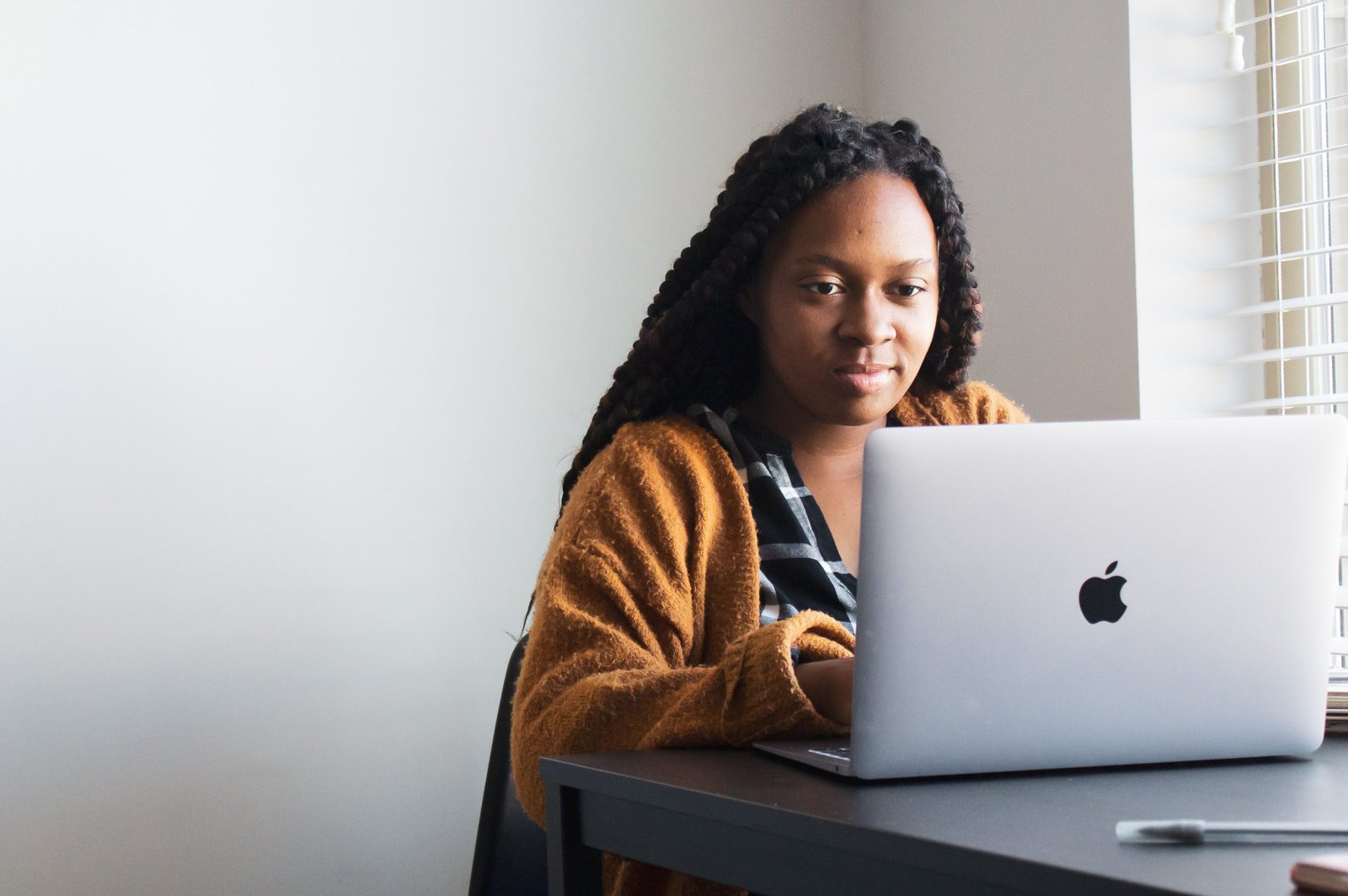 Some Guidelines for Structuring Your Concluding Paragraph (conclusion)
Use appropriate discourse markers to signal the concluding paragraph.

A conclusion should not be longer than your body paragraphs. It should be about the same length as your introduction paragraph.

When rounding up your essay, start with a phrase that connects ("In conclusion," "To summarize," etc.) to the previous paragraph.

Do not discuss new points in the conclusion. Instead, summarise the points already discussed in the body paragraphs.

Connect the conclusion to the goal of the essay as stated in the introduction.
Editing
You may have written your argumentative essay, but not so fast! It's not over yet. Editing is the most important part of any writing. It gives the writer a perfect opportunity to make the necessary changes that may have been forgotten. Here are a few useful tips to remember after writing your essay:
Let the first draft sit for a while before you go back to it.

When editing the draft, make sure to double-check the grammar and punctuation.

Check the proof you used to back up your claims. Teachers will not accept blogs as credible sources for reference. Also, it is advised to have about 10 credible sources for a 1000 – 1500 word essay.

If you have someone who can check your work for mistakes, use them.

Before you turn in your argumentative essay, you should ask yourself the following questions:

Does your thesis say something that could be argued for or against?

Are all of your arguments written in clear, logical language?

Did you back up your points with the best examples?

Have you been able to show and disprove any counterarguments?

Does the ending give you a good idea of where this topic is going?
When it comes to academic essay writing, perfection is expected. But, the number of rules, strategies, and editing may make this a burden for you. Chances are you have an essay or two to write at this moment. Coursework never ends and deadlines are running in your direction. This is why you need a professional academic writing service that can help you cope with all the pressure. Grammar checks, Plagiarism checks, Citation in numerous formats, and timely delivery are everything you need.
Argumentative Essay Examples
Here is a good example of an essay that makes a case.
Should University Teachers Be Allowed to Go on Strike? is an example of an argumentative essay.
In many developing countries, university teachers have had their rights violated and worked in bad conditions. Yet, they are expected to keep working.
These violations take away their motivation to do their jobs well.
Teachers are the pillars of education and are more likely to work if they can go on strike. The strike action encourages them to speak up when they think their rights, safety, or rules have been violated.
Public school teachers should always be able to go on strike in every country in the world. But if you have a scholarship you can address to scholarship essay service.
SUMMARY
Keep these rules close to you and use them to guide your writing. Here are some friendly reminders and final tips.
Before you begin, find a subject and make sure there are opposing points of view.

Research both sides of the argument so you don't sound like you're taking sides.

Make sure that all of the facts in your argumentative essay are true.

Follow guides that show you step by step how to write an argumentative essay to do better on these kinds of assignments.

If you don't have an introduction, body, and conclusion for your essay, you will lose points. Many teachers are strict with the rules.

Outline everything you want to write before you start.

Don't forget to give credit to the sources you used and don't plagiarize.

Get other people to read what you've written to see if they agree with you.

Don't put your own thoughts into your work. Use important facts and proof.

Ensure you run your paper through a grammar checker. Remember your grammar is not perfect
CONCLUSION
Phew! It's been a long way since talking about argumentative essay writing skills. Now that you've learned about writing arguments, I'm sure you won't be giving anybody the stink eye anymore. Academic writing must be logical, truthful, and unbiased. As a professional custom writing service, we have assisted thousands of customers in completing essays in a variety of formats and disciplines for over 20 years. And we are chomping at the bit to help you get that perfect essay written.
Let's begin!

Article was written by Arthur I
Hi! My name is Arthur. I have been working as a writer, English language instructor and an interpreter for more than 8 years. I hold a bachelor's degree in Linguistics majoring in Translation and a master's degree in English & American Studies majoring in Theoretical Linguistics and TESOL. I have been writing and editing project reports, theses, term papers and academic reviews for students of various academic levels: from college to master's students. If you need the best grade and an in-depth quality academic paper, feel free to contact me and discuss your order, we will definitely achieve all of your academic goals! I also invite you to familiarize yourself with some of my writing samples. I am available by the indicated contact data, so feel free to message me for more details or general enquiries.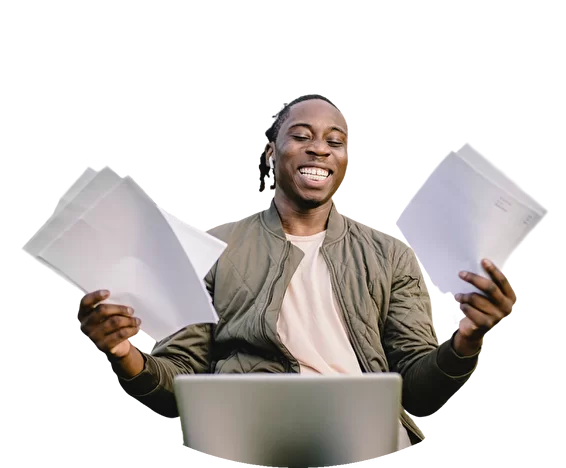 I've Got the Argumentative Essay
In Just 3 Hours!