How to Write a Synthesis Essay: Top Tips and Tricks
It is quite common that a student does not know the answer to the question- "what is a synthesis essay". It so happens that most of the students get confused when they heard the term 'synthesis paper' and ask each other- "what is this??". If you are like one of those students and trying to find out what this means, you have come to the right place! Before tasking the students with academic paper writing service most of the teachers may assign a synthesis paper. Can you guess now what it might be? You will learn the definition and the tips and tricks of writing a synthesis essay if you continue reading.
How is a Synthesis Essay Defined?
To understand the synthesis essay definition one needs to look at the words that are put together. 'To synthesize' means to collect different parts of an idea or story and mix them to create a complete one. In our world of academics, for writing a synthesis essay a student must research and gather information from several sources and build an argument around them. However, if you are only summarizing the main ideas of your researched topics, you have not understood the main theme of a synthesis paper. You must develop a relationship among the obtained information and logically present them. To put it simply, suppose you are collecting bricks. Now you can just put your bricks one on top of another or you can use them to build a statue. For the latter case, you used the bricks to build something meaningful using your ideas and skills. This is the true meaning of a synthesis essay.
Types of Synthesis Papers
Now that you have understood the answer to the question- 'what is a synthesis essay' we can discuss the types of synthesis essays there are. If you want to know more about synthesis paper format, don't stop reading here!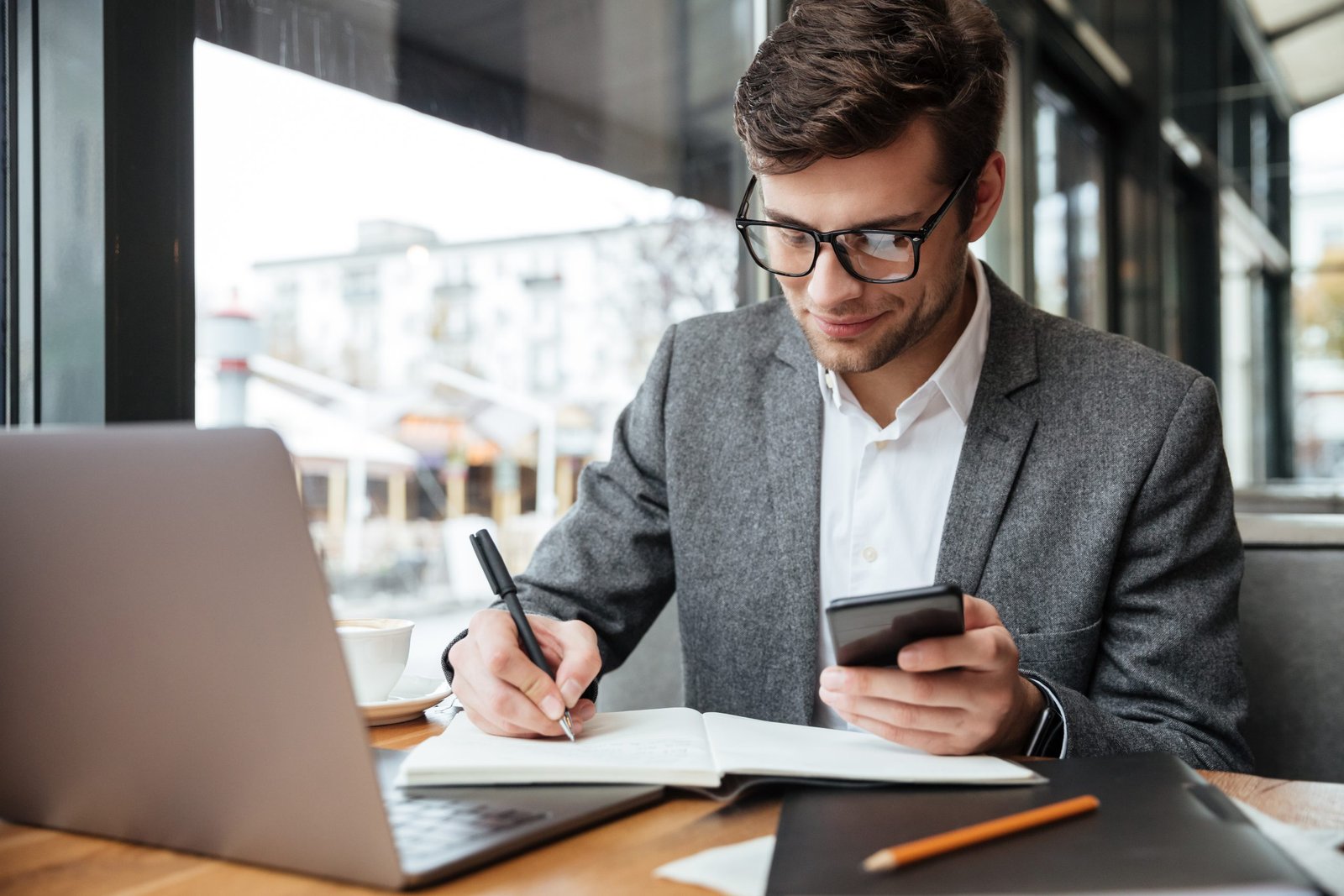 Background Synthesis Essay
In the early stages of a research project when you have not developed a thesis statement yet, it is important to know the ins and outs of your project. In these scenarios, your professor may advise you to write an essay that he will call a 'Background Essay'. What your professor expects you to do is to become a master of your research topic by conducting extensive background research. You do not need a thesis statement for this type of synthesis essay, rather, you will surf the research works that have been conducted on your topic of interest and categorize them according to their themes. Writing a synthesis paper of this kind will allow you to gain in-depth knowledge of your research topic and the current developments. This will help you to develop a strong and unique thesis statement that will surely impress your professor.
Argumentative or Thesis-driven Synthesis Essay
When you are targeting to propose a thesis statement in your essay, that's the time to write a thesis-driven synthesis essay. Here you will select a topic and rather than just collecting information on one side, you will gather evidence both in support and against your topic. Then by arguing over both sides of the story, you will come to a conclusion depending on your judgment. Based on your conclusion, you will write your thesis statement and provide evidence in support of your statement. Sounds difficult, doesn't it? If you face trouble writing on your own, you can always come to us!.
An argumentative essay will showcase your ability to identify an issue and provide arguments in support of your thesis.
Literature Review
This type of synthesis paper is more common in medical and social sciences. However, students of other fields also need to know how to write a synthesis paper of this sort. In this type of synthesis essay, you need to understand previous research done on your topic and critically analyze them. Doing so, it is expected that you will find areas that are still under-researched. Based on your argument, you will then develop your thesis statement. A literature review functions as a justification for your intended research activities.
Also read Pay for research papers article in our blog.
Purpose of Writing a Synthesis Essay
Your professor will task you with writing a synthesis essay to make you habituated to the world of research. Before starting your research work, it will help you gain the ins and outs of your research. As an introductory academic writing task, a synthesis paper has the following purposes:
It will enhance your logical and critical understanding

You will learn to extract the desired information from hundreds of articles

It will also enhance your research skills

You will understand how to defend your argument and back them up with evidence and statements from literature.
Organizing Tips for Your Synthesis Paper
If you have a topic on your mind and are thinking of writing a synthesis paper, you should start writing. But before that, how about you read about how you can follow a proper synthesis essay format?
Introduction is the beginning
A catchy and unique introduction can always attract your readers. Try to include such sentences in the beginning. In the case of argumentative essays, do not beat around the bush too much and try to include your thesis statement here.
Body paragraphs must be organized
You need to organize the paragraphs according to their themes. Each paragraph should produce a clear message and should support your argument. There is no place for irrelevant paragraphs in a synthesis essay. You should also keep in mind that it is a bad practice to write a paragraph with information from only one source. You are not copying that, are you?
Do not write haphazardly following your whims. You will be including information from a variety of sources. Do not insert them randomly hoping they will make sense. Connect all the little pieces of information just like using your bricks to make that statue. If your thesis is to refute an argument, do it like a boss.
Finally, you can do a quick summarization of your main points and provide what you interpreted from your arguments. Share your insights with your readers and point them towards the future direction your research can take.
Structure of a Synthesis Essay
The above section was about how you can organize your synthesis paper. Now let's dive into more details about a synthesis essay structure. Before writing one, you must have an in-depth understanding of writing a synthesis essay. You can also ask our expert essay writers for help. This is what we are here for!
You will understand the A-Z of a synthesis paper outline if you continue reading:
The Introduction
At the beginning of your synthesis essay write an introductory paragraph where you will reveal your research topic for the very first time and also try to justify it to your readers. Include your thesis statement here too.
The Main Body
Next comes the main portion of your synthesis essay. Do you know how many paragraphs should a synthesis paper have? The main body should include three to four paragraphs depicting arguments and counterarguments to your thesis statement. Each paragraph should have a distinct purpose that you will fulfill with credible information. Cite all the pieces of information properly and avoid plagiarism at all costs! This is one thing that our professional writers at EssayBrother do not compromise at all.
The Conclusion
In your concluding remark, wrap up the whole essay and draw a logical conclusion. You should organize your essay in such a way that the conclusion that you will write is the only logical one. Convince your readers! This portion should contain only one paragraph and will not include any new ideas.
The How-to Write a Synthesis Essay Guide Step-By-Step
If you are reading this, you already know the structure of a synthesis essay. But are you confident enough to put your ideas into words? If your answer is no which it probably is, then this 'How to' guide is just the thing you need!
First and foremost, ensure you are following the steps mentioned below:
Identify and research your topic of interest

Collect information from valid sources. You can search for papers in Google Scholar.

Create an outline of your synthesis essay following the guidelines written above.

Produce your unique thesis statement

Find credible information to support your argument

Be brave and start writing your synthesis paper

Provide a sample of your paper to your professor and try to get their feedback.

Proofread the document.

Submit it to receive the top grade.
Sounds easy, right?
As a bonus, here is an additional guide that you can follow to structure your essay.
The MEAL Approach in Writing
This approach includes a methodological way to have a nice outline for a paragraph of your synthesis essay which our writers follow.
M (Main Idea):

Each paragraph has a main idea that you can use to start that paragraph. It will instantly catch the reader's attention and lure him to read the following lines.

E (Evidence):

Next, you will provide evidence in support of the main idea you just wrote.

A (Analysis):

After you have written evidence, next it's time to analyze them. This will give meaning to your argument.

L (Link):

Finally create a link among all the paragraphs written similarly and build your statue!
Tips and Tricks for Writing a Synthesis Essay
By now you must have a much better understanding of a synthesis essay layout and how to write one. You will certainly be among the better students in your class. But do you want to be the best? Then the following additional tips are for you!
It is a no-brainer that the topic that you choose to write your synthesis essay on will be the determining factor. Several things you should keep in mind in this regard:
Do not choose a completely new topic to show your courage. Most probably you will not be able to write to your full potential. Rather choose a topic that you are comfortable with and can utilize your knowledge.

You can choose a controversial and recent topic. A meaningless topic will be that one whose debate is long over. For example: 'Does gravity exists?' We all know it does. So why try to write an argument around it?
What sources you are using to provide information can say a lot about your credibility. Do not rely on social media news and stick with academic journals and books.
Citation is very important
Whatever source you are using, cite them appropriately. You need to check the required citation format. Many students do not follow instructions and end up getting poor grades despite writing an excellent synthesis paper. If your professor wants the citation format to be in MLA, why will you choose APA or Harvard style? Here in EssayBrother, we provide a free service to format your synthesis paper in any style you want.
Will you read an article if there were spelling and grammatical errors in them? Certainly not. Then why should your professor do that for you? Once completed, read the whole essay from A to Z and make sure it does not contain any errors! You can also seek help from our professional proofreading service where we guarantee that you will not find a single mistake after we proofread it.
Impress your Professor, Stand Above All
If you can write the best synthesis paper, your professor will know what a gem you are. It will open more doors for you in the future. He/she will not hesitate to provide you with a recommendation letter and may also take you in for graduate studies.
Hopefully, now you are confident to write a synthesis essay by yourself. Start writing and do your best!

Article was written by Taufiq Hasan A
Hi, I'm Hasan! Academic papers are a different breed of essays and to master them requires heavy skill. Being a person with this skill in writing journal papers, I will help you format your research paper by proofreading and editing the writing style and citation format. If required, you can also ask for improving the content of your paper. Additionally, if you feel you need help with writing a report submission or struggling to finish that one article with a hard deadline, I am just one click away! My experience in academia will surely come in handy for you.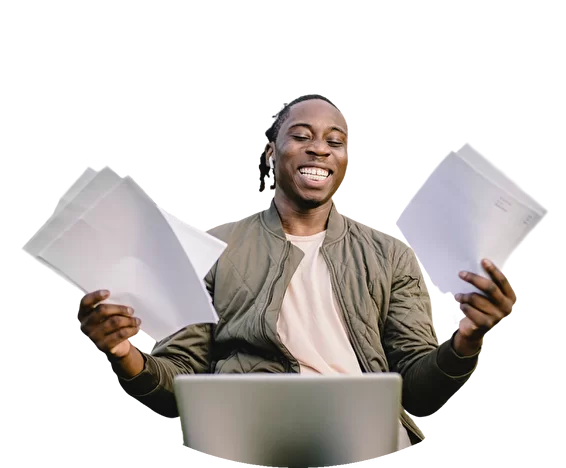 I've Got the Synthesis Essay
In Just 3 Hours!