How to Write an Assignment
A piece of knowledge check or a job that is given to a student to do as part of their educational experience is referred to as an assignment.
A piece of knowledge check or a job that is given to a student to do as part of their educational experience is referred to as an assignment. As a part of the educational process you have to deal with a large number of assignments every day, you can, out of sheer exasperation, ask: "How should one properly do an assignment?" Writing a good assignment is not a simple task, which we are well aware of. Because of this, anytime you come to us at Essay Brother asking for advice on how to create an assignment for any level of academic study, we provide you with complete answers. We have professionals on staff that has mastered the art of producing an effective assignment that accomplishes its aim and satisfies the requirements outlined by our customers.
If you're having trouble sleeping because you're stressed about how to prepare an excellent project for high school, college, or university, here are some advice from our experts that may help.
Writing an Assignment Step-by-Step Guide
Determine Your Aims
When you are trying to figure out how to get started writing an assignment, the first and most important thing you need to do is determine what the point of your work is. First things first, identify your target market, then choose an appropriate tone and language for your content. After that, make sure you have a thorough understanding of the criteria before responding to the question. In conclusion, if you are unsure how to complete an assignment, you should seek clarification from your teachers as soon as possible.
Prepare the Introductory Instrumentation
Your readers will be able to comprehend what the purpose of the task is as a result of your introduction. Therefore, share some background information about the problem that you are now working with. After that, compose an engaging thesis statement that will present the subject matter and let your audience know what they can anticipate from your work. Contact us for assistance if you are unable to correctly complete the introduction to an assignment.
Organize Body Paragraphs
It is not enough to just write well-written assignments; presentation is also very important. Therefore, after you have completed the introduction, you should go on to the body paragraphs of your paper. Include a line on the subject in each of the sections, and try to avoid making them too cumbersome or bulky. In addition, in order to avoid misunderstandings, you should organize all of your points in a manner that is logical and cohesive.
Provide Relevant Conclusion
It is quite important to provide a pertinent conclusion since here is when your readers will stop paying attention to what you have to say. In light of this, it is essential that you provide a synopsis of all the crucial points raised in your project inside this area. At this time, you should refrain from presenting any new material since doing so would simply serve to confuse your readers.
Comprehend the importance of the job
The majority of the questions and subjects for assignments revolve on a certain operational phrase or keyword. These terms make it possible for you to comprehend the nature of the inquiry and the manner in which you are expected to provide an appropriate response to it. However, the vast majority of students are unable to appreciate the goal of the inquiry, and as a result, their papers include several errors. In this stage of the process, students seek for an example of how to write an assignment to acquire clarity.
Carry out an Extensive Research Project
There is a direct correlation between diligent research and outstanding work. However, the vast majority of students are unable to perform their research skills when writing their assignments and instead go online for advice on how to produce effective assignments. When customers make contact with our specialists, they are given the opportunity to collect data from reliable and authentic sources.
Draft an Outline
Taking the time to create an assignment outline for your project will ensure that none of the criteria are overlooked. Because of this, you will be able to have a general idea of the subject matter that you want to go through in the paper. When you have a plan in place, you will be able to break down your points in a way that is both clear and succinct. Therefore, if you are unsure how to get started on a writing task, the first thing you should do is design a framework.
Begin To Write
After you have finished preparing your outline, it is time to move on to the actual writing of the project. An introduction, the main body, and a conclusion are the standard components of every document. Consequently, when you are producing your work, you should stick to this fundamental assignment style, and you should prepare your points properly.
Citations and Bibliographic References
When it comes to producing a solid assignment, citations are one of the most important components. However, since there are so many different types of reference, not every student is familiar with all of the requirements, and as a result, they do not properly acknowledge their sources. Incorrect referencing might result in accusations of plagiarism and call into doubt the veracity of your paper. At this point, the vast majority of students will inquire, "How to create a bibliography for the assignment? ", you may contact EssayBrother when you need assistance.
Editing and checking for errors
If an assignment is turned in without having been subjected to any final editing or proofreading, this might lead to an epic failure in producing a satisfactory assignment. Therefore, if you want to hand in an excellently formatted project, you will need to edit and proofread your work in order to check that you have eliminated any mistakes, problems in grammar and spelling, and that you have kept to the required number of words.
Some Tidbits to Assignment Writing
10 Suggestions for Writing Projects and Papers
Don't allow queries about the assignment to inspire procrastination.
Start your research right now
Even if you don't immediately start working on the writing, collecting and digesting the information will help you contemplate on what you will write. This is true even if you don't start working on the writing right away.
Make sure there is a clear paper trail
When you are in the thick of the last preparations for your project, when deadlines are looming and materials are difficult to retrieve, the fact that you haven't taken decent notes often doesn't register until you are in the throes of those preparations. This is due to the fact that during the research phase, one often reads and discards information as not being important, only to learn later, during the writing phase, that these materials were significant all along.
First, write down the things you already know, then do some brainstorming, take some notes, and scribble down ideas as they come to you
The majority of writing will be complicated, and you will not be able to complete all of the phases of writing in one single swoop. These stages include brainstorming, drafting, rewriting, editing, and proofreading. If you want to make the process more manageable and continue making forward even when you don't have enormous blocks of time to spend to writing, breaking it down into smaller phases is the way to go.
Complex writing may give rise to a number of problems, including gaps in understanding, uncertainty, and the possibility of misunderstandings being drawn from the text. You really must seek the assistance of at least one reader from the outside.
Give yourself plenty time for rewriting and editing
After you have the thoughts written down, you will often discover that you need to go back and reread, research, reorganize, and rethink what you have stated. This is because once the ideas are written down, it is much more difficult to change them.
Clearly demonstrate how the organization works
Make use of paragraphs, subheadings, and spatial divisions (layout) to express shifts in topic matter, emphasis, and level of detail as clearly as possible. If you want to ensure that the way you've organized the information makes sense, making an outline at this point might be helpful.
The introduction should be written last
A strong opening should provide the reader an idea of what the rest of the work will cover. It is a promise to the reader, and it is imperative that it be fulfilled. The finest introductions are those that are crafted after the speaker has determined both what they want to say and how they intend to deliver it.
Verify that everything is correct
Writing that is informed by research is often difficult, and it is simple to miss an error that has been committed when drafting. Make sure that your sources are accurate, and examine each of your quotes, citations, and documents very carefully.
Carefully check over the proofs
In the rush to meet a deadline, this phase is sometimes skipped, despite the fact that it is the reader's perception of your carelessness or incompetence to write that is affected by problems such as typos, improper punctuation, and grammar.
Give yourself forgiveness for the things you've done that aren't ideal
Learning how to write is an ongoing process for us. There is no such thing as a flawless draught, but the time limit compels you to put up your best effort before releasing the document into the hands of the reader.
Are You Under the Pile of Assignments?
We at Essay brother can not only guide you towards mastering the art of assignment making and how to professionally create an efficient assignment by just one click to learn about how to get the daily grind of these assignments off the hook. Our professionals will let you know about how to make an impact by your assignment writing as effectively as if you order do my assignment services . When students come to us seeking advice on how to create a solid assignment, we make it a point to provide them access to the most qualified subject matter expert we can find in the area. Our whole team of professionals has a doctoral degree, and we make it a priority to provide students with comprehensive advice in all areas of study. In addition, all of our academics are knowledgeable with the requirements that must be met by reputable colleges, and as a result, they are able to aid you in composing faultless papers so that you may realize your goals.

Article was written by Dave
Hi! I'm Dave. I am an Academic Writer, scholar, and researcher. I have over five years of experience in academic writing, and I have written about some of the most controversial topics in my region and globally. I have certifications in Academic English from UCIrvine, and I am pursuing a Bachelor's degree in Geology. I am eager to work with you on any essay you have. I analyze topics, and I search for relationships through deep research. I can help you with your Highschool and College essays. I can help with any Geology, Geography, or Earth Science-related subjects or topics. I am also familiar with working subjects like Mental Health, Environmental Health, Technology, Psychology, Sustainability, Maritime Industry, and Global Issues.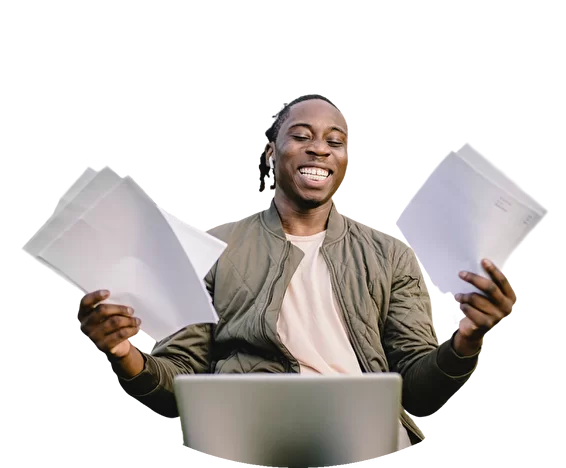 I've Got the Assignment
In Just 3 Hours!