How to Write an Ap Lang Argument Essay
Your abilities to assess a piece of writing, synthesize data, write a rhetorical essay, and develop a convincing argument are all tested on the AP English Language exam. In this article, we'll talk about how to approach the argumentative essay Ap lang portion of the test and offer you advice on how to produce a strong essay.
What is the AP Language Argument Essay?
The AP English Language exam is structured as follows:
Section 1: There are 45 multiple-choice questions in this part, and you have one hour to finish them. Many students might find this tough, and if you do too, EssayBrother can help. We are available around-the-clock to assist you with this part. Given that this area accounts for 45% of your final grade, you might need all the assistance you can get. These questions will require students to assess a work of literature and to speculate on its themes or potential edits.
Section 2: One of the most crucial components of the AP Language exam is this section. Within the remaining two hours and fifteen minutes, respond to three open-ended questions. If you find this difficult and are unsure of your ability to succeed, EssayBrother will take on all of your concerns and give you an excellent mark. You will receive a 55% score for this segment. The synthesis essay, the argumentative essay, and the rhetorical essay are some examples of these essay questions.
You must read 6-7 sources for a synthesis essay and use at least three of them to develop your point. You shouldn't be concerned at all about the synthesis essay because we got you as always!
Rhetorical analysis essay
You must explain how a piece of literature creates symbolism and significance in this essay. This demands in-depth analysis and comprehension. Your capacity to internalize a concept and effectively communicate your ideas will be put to the test.
Have you ever written an essay with an Ap lang argumentative essay? Exactly how did it go? Did you find it difficult to communicate your views and ideas? Would you like some assistance writing your AP Language and Composition exam argumentative essay? Every day of the week, EssayBrother has you covered. You should not worry at all if you don't know how to write an argumentative essay for the AP Language and Composition exam.
An argumentative essay is a type of academic writing that explores a topic and presents arguments for or against it. The purpose of an argumentative piece is to persuade the reader to agree with your position, so you must provide evidence as well as reasoning in support of your claims. Arguments can be presented in many ways: by citing facts about a topic, providing examples from history or literature, making comparisons between two or more things.
Choose a side in a discussion and present a case supported by facts. For this essay, you should create a logical case for or against the assertion made and back it up with a wealth of facts. Your essay should make it obvious where you stand on the subject under debate. Your points shouldn't conflict with one another in any manner because doing so will result in a "confused" essay that won't get you points. Typically, this kind of writing works best in a five-paragraph structure. The overall grade for this essay ranges from one to nine points.
Do you wish to perfect the art of writing AP Lang argumentative essays? Here is a comprehensive review of the AP Language exam, along with some key tips for passing it.
The Ultimate Guide for Writing the AP Language Argument Essay
The AP Language Argument essay may at first appear intimidating, but if you know how the essay should be formatted, it will be much simpler to develop convincing points. Our essay help for students will make your life easier when you order it. As you write the essay, use the advice provided below:
Plan your Thoughts before writing
Plan what you will say before writing your essay rather than starting right away. Have a plan in place for the direction you want your essay to go in. This will guarantee that you follow through on your plan and give your essay a clear, simple structure. It is simplest to create a list of your arguments and add the details or supporting evidence you'll use for each one. If your arguments are cumulative or chronological, you can decide the optimum order for them in your outline. Essay organization is essential for success.
Choose one viewpoint while acknowledging the opposing side
When you write the essay, it is best if you pick one side of the debate and stick with it in the entire essay. All of your evidence should be in support of that one side. However, in your introductory paragraph as you introduce the debate, be sure to mention if there are merits to the arguments of the other side. This can make the essay a bit more nuanced and show that you did consider both sides before determining the best one. Often, acknowledging another viewpoint but then refuting it can make your essay stronger.
Back up your assertions with Logical Evidence
Evidence 1
Evidence is information that supports your argument. It's a way to prove or disprove something, so you can use evidence to support your point. You should be able to find sources and know how to cite them. Your choice of sources should be as relevant as possible to avoid putting forward a questionable claim. At Essay Brother, we'll talk about how to find sources and cite them properly in AP Lang essays. We'll also discuss what kinds of sources work best for different arguments—and why they're relevant at all!
Explanation of evidence 1: You should be able to explain the following:
How the evidence supports your claim.

How the evidence is relevant to the topic and context (i.e., what do you have in mind when you say "evidence"?).

How it's relevant for your audience (who might not understand or accept what you're saying).
Evidence 2
This is where you should include evidence. Evidence 2 should be relevant to the topic sentence and a specific example of what you said in your first paragraph. You can use this time to expand on why your argument is strong or how it's different from other arguments that have been made before (the details). You can also use evidence as another way of strengthening your argument by providing more evidence that supports what you've already said in the first two sections of your essay.
Explanation of evidence 2: The second part of your argument is to explain how the evidence supports your conclusion. You can do this in three ways:
Explain how each piece of evidence relates to the prompt and topic sentence (for example, if you're arguing for an increase in funding for public schools, explain why it would be good for students).

Explain how each piece of evidence relates to both thesis statement and conclusion (if you're arguing against increasing funding for public schools, explain why).

Explain how each piece of evidence supports your thesis statement (if you're arguing that increasing funding would be bad for students).
Evidence 3 (and explanation)
When you're writing an essay, it's important to quote or use statistics that support your argument. This will help readers understand the source of your evidence and how it supports your thesis statement. When looking for evidence for this point, keep in mind that credibility is more important than accuracy. You don't want to use information from unreliable sources just because they seem credible; instead, try looking at several different sources before deciding on which ones make sense for use in an argumentative essay about an Ap lang exam!
AP readers will be looking for examples and evidence to support your argument. This doesn't mean that you need to memorize a bunch of random facts before the exam. This just means that you should be able to provide concrete examples in support of your argument. For example, if the essay topic is about whether the role of the media in society has been detrimental or not and you argue that it has been, you may talk about the phenomenon of "fake news" during the 2016 election. The AP readers are not looking for perfect examples, but they are looking for you to give enough evidence so that your claim can be easily understood and backed up using examples.
Write a catchy thesis statement
A thesis statement is also known as a topic sentence. It acts as your essay's introduction. It should be a factual claim that can be contested in light of the supporting evidence. It is permissible to respond with either "Argumentative essays are an essential component of writing AP Lang" or "Argumentative essays are not required for AP Lang students." The latter would serve as an example of a counterargument because it does not explicitly reflect your opinions on argumentative writing for AP Lang students.
Are You Wondering What AP Lang Argumentative Essay Prompts Look Like?
Why Do You Need to Go Through the Hassle of Writing an Ap Lang Exam?
Even with all of these, you might be wondering why you have to take this exam, which seems difficult. Is it worth it? Why should you benefit? Colleges worry a lot about the difficulty of your courses, even if your AP grades often don't affect your chances of admission. Therefore, increase your chances by enrolling in as many APs as you can!
We have provided you with the most straightforward review of the Ap Lang argumentative essay and how to ace it. You will significantly improve in ways you never dreamed possible thanks to this guide. Always keeping your best interests in mind, we are available to assist you if you need it to deal with this.

Article was written by Morris M
Hi, I'm Morris! I am a professional researcher who takes pride in providing comprehensive and well-defined services. During my studies, I gained experience in a variety of fields, giving me a broad base of knowledge from which to provide high-quality services. I have been working as a professional writer for the past seven years. Professionalism and a positive working relationship with my clients are important to me. I am the appropriate helper for you if you need quality job attended.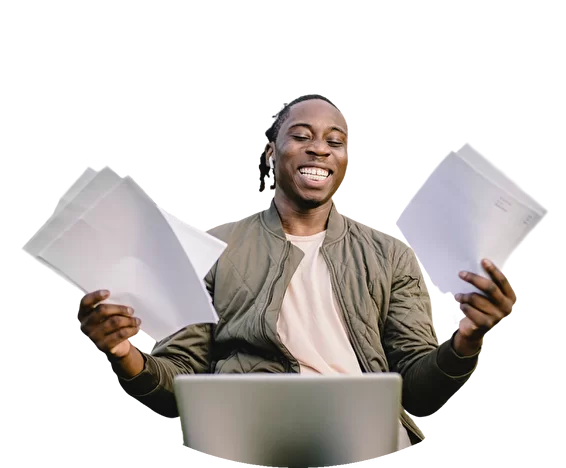 I've Got the Ap Lang Argument Essay
In Just 3 Hours!