How to Write an Opinion Essay
Unlike "pro and cons" essays, an opinion essay is designed to express your thoughts on a topic. The peculiarity of the opinion essay is that you need not only to express your own opinion on the problem, but to reflect other points of view in the essay. It means, so to say, looking at the topic from a different angle.
It is important to give examples, arguments in favor of your opinion.
In opinion essays, you need to not only reflect your point of view, but also look at the proposed topic from different angles. Consider all aspects of the issue, write your opinion and be sure to support it with arguments.
Creative and Challenging Task: Writing an Opinion Essay
Opinion essay plan:
Introduction. You indicate the topic of discussion.

Main part. You express your opinion and justify it. Here it is desirable to consider an opinion opposite to yours, and also to explain why you do not share this point of view.

Conclusion. You sum up, finally formulating your point of view on the proposed topic.
An essay, in order to be unique, must reveal the personality of a person ‑ namely your personality is the main trump card. There is no need to be afraid to talk about your mistakes, doubts, failures, because they are experiences that shape us, which some try to hide, while others turn into gold. If you make an essay a sincere story about yourself, then the reader will truly empathize, reflect on what was written, and perhaps something will change in him after reading the work. Therefore, a sincere and honest opinion essay will never go unnoticed and will achieve the desired goal.
EssayBrother will be glad to help you in writing your opinion essay! We will make it the best, and your teacher will definitely mark it against the background of the rest. You will get a good grade and look like a professional in the eyes of other students!
What is an Opinion Essay
An opinion essay is a written work, a formal piece of writing, in which the writer expresses an opinion and supports that opinion with facts and examples. Throughout the essay, you have to present various arguments, reasons, and viewpoints on the chosen topic and they should be obligatory supported by evidence.
Basic Requirements
To express your own opinion, use the following standard expressions:
to my mind,… in my opinion / view…

I firmly believe…

I am (not) convinced that…

I (definitely) feel / think that…

it seems / appears to me…
Topics
Often, the topics for an opinion essay are acute social issues, the opinion on which can be sharply polarized. When expressing your thoughts on controversial issues, you should be as correct as possible and do not forget about elementary delicacy, tolerance, and politeness.
Possible topics look like this:
How television and movies influence the way people act?

Does hard work determine success?

Restaurant food or home-cooked meals: what is better?
Give us the topic of the opinion essay you have to write, and Essay Brother team will provide you with excellent work! You will be spared from having to think long and hard about the arguments and structure of your opinion essay!
Structure of an Opinion Essay
How to Start an Opinionated Essay
Before writing, it is worth remembering that an essay is not a detailed reasoning on a free topic, but only a clear and concise expression of thoughts on a given problem. Therefore, all opinion essays have a common structure:
Heading
It is the title of an essay, which reflects the topic or problem that will be considered in the text. The title should be as concise and clear as possible. In fact, the title of the essay is similar to the title of the article: it should contain the main idea, which will be further disclosed in the text.
Opinion Essay Introduction
It should indicate what the main part will be about. The introduction should explain the topic of the discussion and how you understand it, be concise (take up about 5-10% of the text), briefly outline the essay and refer to sources or other data if necessary.
The task of the introduction is to capture the readers' attention: to ask an exciting question, to confront them with a paradox, a contradiction. The introduction should intrigue the reader so that he could not resist reading the rest of the text.
The introduction should look like a puzzle, in which there is not enough detail or something does not fit, and this puzzle can be "assembled" only if you read the text to the end. The introduction should look like a puzzle, in which there is not enough detail or something does not fit, and this puzzle can be "assembled" only if you read the text to the end.
Main Part
This is the core part of the essay, which reveals the problem and your opinion on it, depending on the chosen type of presentation. It provides arguments and examples, as well as other points of view on the topic. At the end of the main body, the text should smoothly lead the reader to the conclusion.
This part of the essay occupies approximately 75-85% of the total text.
Conclusion
At the end, you need to summarize all the thoughts presented and described in the main part of the opinion essay.
A good conclusion is not just a 'dry' enumeration of all the facts given above in your essay, but a well-reasoned conclusion on the topic. It may echo or refer to the introduction, but in different wording.
In conclusion, you should not put forward completely new ideas or refute those already expressed, and also, do not use an apologetic tone for your opinion. Be confident in your point of view and simply state it again. The acceptable amount of text in the conclusion is 10-15%.
The purpose of the conclusion is to summarize the reasoning. To do this, you need to briefly reformulate the thesis if it was at the beginning of the work or put it if you decided to place it after the arguments.
Possible mistakes in writing conclusion:
The conclusion sums up the reasoning, but does not develop it. There is no place for new information in the conclusion.
There is no need to describe the structure of the written work and literally repeat what was written above ‑ if the reader has reached the conclusion, then he has already read all this.
Opinion essay format
The introduction should indicate the topic of discussion; in the main part – you should express your opinion on the problem, supporting it with confident arguments, and also describe what other points of view there are; in conclusion, you summarize the results that support your opinion on the problem.
Example of The Opinion Essay Excerpt
Nowadays, many adolescents play violent computer games. It represents a sound challenge for society for a number of reasons.
First of all, I think that these games are gradually taught to treat cruelty and violence lightly, as a game moment, as an everyday occurrence. The character killed in the game instantly "resurrects", and the player forms a subconscious belief that this happens in life. In my opinion, ….
Writing Help
Remember that you are writing an essay for another person who is not your friend or colleague, so stick to neutral expressions, use standard speech patterns, write to the point and do not deviate from the topic.

Do not abuse adjectives, exclamation marks and avoid common words (all, any, every). Also, do not use phrasal verbs (put it, get off, etc.) and abbreviations (can't instead of cannot, don't instead of do not, etc.). Adhere to an academic-informational style of presentation: avoid personal pronouns (I, my, we, our) and give preference to the active voice over the passive voice.

To give the text objectivity, express your opinion on the topic using impersonal constructions (It is believed that…; It cannot be argued that…, etc.) and non-categorical verbs (suggest, suppose, claim, etc.). Words such as apparently (obviously), arguably (probably), and other adverbs will help you correctly express your opinion on the issue.

Divide the body of the text into paragraphs according to their meaning, which can be interconnected and complement each other. Do not overload paragraphs with sentences and make them all about the same length. At the beginning of a paragraph, it is better to use linking words that will help to continue the thought expressed earlier.

If you cite examples or quotations in texts, cite the source and publication date of the statement. This can be done in parentheses, indicating the author and year.

Repetition of an argument. Arguments should be varied ‑ you cannot build a proof on one argument.

Inconsistency. Only those thoughts that have already been expressed in the text should be argued, and examples should be given strictly to the corresponding arguments.

We have essays for sale online that you can order right now.
Opinion Essay Writing Tips
If time for writing is limited, then use a draft. Outline a plan on it and write down the main ideas. This will help you write an essay faster and not make mistakes in the final version.
Follow the general guidelines for structure and do not exceed the length of each section.
Express your thoughts briefly, without delving into long reasoning.
Give clear support to the words when expressing your own or someone else's point of view on the topic. Draw conclusions based on these arguments.
The formal style of presentation is the best option for an opinion essay, unless otherwise indicated. Do not use abbreviations, slang and colloquial expressions.
Special words will help you express thoughts consistently, lead the reader to a conclusion, and build the correct structure in the text.
Diversify Vocabulary and Grammar
Despite the fact that the essay is written in a formal style, it does not hurt to add a little brightness to it to give the text personality. If appropriate, use synonyms and pretty words. As for grammar and complex sentences, use them only if you are confident in your knowledge. Otherwise, you will face mistakes or misuse of time.
Often the topics for an opinion essay are acute social issues, the opinion on which can be sharply polarized. When expressing your thoughts on controversial issues, you should be as tolerant as possible and do not forget about elementary delicacy, ethics, and politeness.
This is obvious but extremely important advice. Take a look at the finished essay to check it for all sorts of errors and typos.
EssayBrother team will be happy to guide you through any pitfalls of opinion essay writing! You will get an excellent essay without any effort!

Article was written by Arthur I
Hi! My name is Arthur. I have been working as a writer, English language instructor and an interpreter for more than 8 years. I hold a bachelor's degree in Linguistics majoring in Translation and a master's degree in English & American Studies majoring in Theoretical Linguistics and TESOL. I have been writing and editing project reports, theses, term papers and academic reviews for students of various academic levels: from college to master's students. If you need the best grade and an in-depth quality academic paper, feel free to contact me and discuss your order, we will definitely achieve all of your academic goals! I also invite you to familiarize yourself with some of my writing samples. I am available by the indicated contact data, so feel free to message me for more details or general enquiries.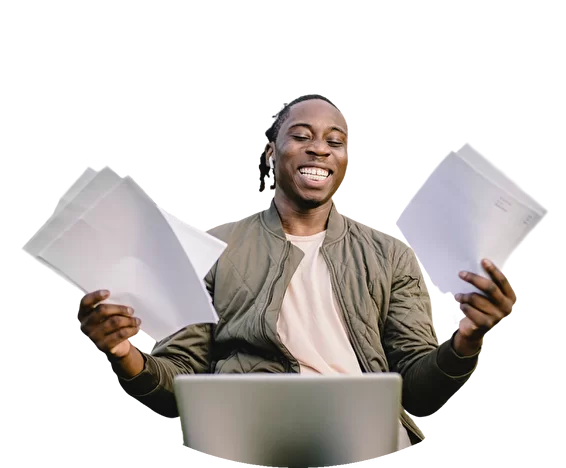 I've Got the Opinion Essay
In Just 3 Hours!