How to Write an Essay Hook
Essay hook is one of the most difficult elements of essay structure. So let's talk about the better ways to use it.
Essay Hook: How to Start Essay Perfectly
How to interest the reader in what you want to say in your essay? One trick is to use a great essay hook – an opening so captivating that it convinces the reader that your story is worth reading.
A hook (or narrative hook) is a literary 'device' for creating a seductive opening – the very first line or beginning of a story – designed to grab readers' attention. There are many different types of hooks, but a strong one will hook readers, usually throwing them into the middle of a dramatic action or sparking curiosity about an intriguing character, an unusual situation, or an important issue.
Your first task when writing any interesting text is namely to create a "hook", that is, a sentence that is able to arouse the interest of the reader and is directly related to the main topic of essay. Be original, but don't overdo it. Find something that characterizes your thesis or the problem posed most accurately, for example, the opinion of a well-known expert in this field or a seemingly unremarkable fact that fits your thesis perfectly. It is not necessary to start work with it – you can find your hook in the course of writing the main part, but in the final version of the text, its use in the introduction is highly desirable.
The purpose of a hook sentence (or scene) is to grab attention and give the reader a reason to spend their time and energy on your writing. The perfect hook of essay ensures that your reader's mind is focused on your work, allowing readers to fully immerse themselves in the arguments of a compelling essay or the fantasy world of a novel. Hooks are critical in all types of writing: both fiction (stories and novels of all genres) and non-fiction (academic writing such as research papers as well as narrative essays) benefit from an exciting opening.
A hook is an opening statement (usually the first sentence) of an essay that tries to grab the reader's attention so that they want to continue reading. This can be done with several different types of hooks, which can be a question, a quote, a statistic, or an anecdote.
The hook of your essay is usually in the first sentence. The introductory paragraph contains a set of abstracts. Some popular hooks might be an interesting quote, a little-known fact, a famous last word, or a statistic.
Also EssayBrother is the best buy an essay service. Our writers are guarantee a professional quality essays for you!
Strategy for Writing an Essay Hooks
Sometimes an amazing object that attracts attention will come to you in the blink of an eye of inspiration. Other times, coming up with hooks can test your writing skills. If you lack inspiration for a good hook for essay, follow this step-by-step guide to create a great hook.
1) The first hook is title. As important as your opening sentence is, remember that you have one opportunity to hook the reader before they open your book or click on your essay: your title. The headline is the first opportunity to grab readers' attention even before the first sentence. Your title is like a mini hook. Think about how you can 'catch,' interest your readers with emotionally bright language or amazing phrases.
2) Throw your readers into the thick of things. The classic strategy of formulating good hook is to start with an eventful description of action or event. This method engages the reader in two-fold way: by the scene' energy itself and by plunging the readers into the middle of a story not yet told, you leave the audience with questions that will 'force' them to read till the end. According to the literature studies terminology, the beginning of a story in the middle is called medias res, and this is an easy way for shaping intrigue. Several ways to make this hook work exist: you can turn your essay hook into a prologue and then begin to write in chronological order, or you can keep writing in a non-linear way.
3) Create emotional connection. If you want to achieve a more positive interaction, you need to connect with your audience on an emotional level. Never underestimate the power of emotions. If someone can make you smile or shed a tear, you know it's a pretty strong emotional connection. Try to fill your hook with emotion. The easiest way to connect emotionally and get more attention from your audience is to ask them questions. Is there a hot topic that you know your audience wants to hear your opinion on? Talk about it, and then ask readers if they agree, and if not, why not? Although the essence is not in expression after all, but in being able to convey any feelings in words, images, and metaphors – namely, not to describe, but to convey them to the reader, to make them feel. Theorists in the field of literary study have proved that the conceptualization of reality in the mind of the reader is predetermined not only by his or her intellectual activity, but also by emotional activity, and emotional situations are learned by a person through life experience, which allows you, as a writer, to establish a logical connection between events. The creator of the text, in the process of verbalizing the idea, evaluates own experience as pleasant or unpleasant, and the depicted emotional situation as good or bad. At the same time, the emotional competence of the reader, that ie, knowledge about the emotions expressed in specific situations, becomes a necessary condition for the existence of the semantic space of the text.
It is absolutely certain that the effect produced on the reader is largely determined by the desire of the author to produce namely this effect, and not some other, to make the reader's perception work this way and not otherwise. Proceeding from the creative idea, the author selects adequate linguistic means and the model of emotive meaning organization that will reflect this intention to the fullest extent.
Sometimes it is more convenient to write an introduction and, accordingly, hook, when the main text of the essay is ready, and you already understand well how to best present your topic and arguments to the reader.
The expressiveness of the text is created at the expense of emotiveness ‑ this is one of the most important rules for a spectacular hook.
Of course, each essay is unique. Each essay has its own structure, polyphony of emotional tones and a unique set of emotive language tools that help the reader see the text not as a set of coding units, but as an emotional semantic unity of interest to the reader. The essay hook in the chain "author – text – reader" becomes an intermediate link between the creator of the text and its interpreter, and the culmination becomes the key to deciphering the author's concept, since it reflects the semantic dominant of the text structure.
One of the best known tips from master writers to beginners is as follows: write about what you know. And, of course, the first thing young authors start working with is their own feelings, observations, and emotions.
Got an essay to do? Send us, we will do it! EssayBrother is the best essay editor service and we will be happy to help you formulate a great hook that is sure to grab the attention of your teacher and any reader of your essay.
Essay Hook Ideas
Seven writing hooks exist, which are capable of making readers want to find out what they will see in the rest of your essay.
Interesting Question Hook

Strong Statement/Declaration Hook

Fact/Statistic Hook

Metaphor/ Simile Hook

Story Hook

Description Hook

Quotation Hook.
Try these creative essay hook ideas:
Start with a question. Asking readers to think about it is a great way to prepare them to hear more.
Use descriptive words. Creating an image in the reader's mind can make them feel connected to your writing.
Keep a secret.
Use these tips when starting thinking about the hook for essay:
Define your audience
The first sentence or two of your introduction should grab the reader's attention. You want everyone who reads your essay to be fascinated, intrigued, or even outraged. You can't do this if you don't know who your likely readers are.
Thus, if you are writing a report for a class, do not assume that your teacher is automatically your audience. Also, if you write directly to your instructor, you will end up missing out on some of the information that is needed to show that you understand the subject of your essay correctly.
Thus, it can be useful to reconstruct your audience based on the subject matter of your essay.
Use the Surprise Element
A startling or shocking statistic can grab the attention of your audience. This is by immediately teaching them what they did not know. That way, after learning something new in the first sentence, people will be interested to see where you go next.
Note that the hook should be really effective. Your fact should be surprising enough. If you're unsure, test it out with a few friends. If they react by expressing shock or surprise, know that you have something good in store for you.
Also, use the facts or statistics that make up your essay. And not what you will use as evidence to support your thesis.
Pull the strings of your reader's heart
Pay attention, especially to personal or political essays. Use your hook to emotionally engage your reader in the subject of your story. You can do this by describing the associated hardship or tragedy.
Ask a provocative question
If you are writing a persuasive essay, pay attention. Try asking a question that interests you to grab the reader's attention. And encourage the reader to actively think about the topic of your essay.
Your

essay hook

needs to capture the attention of your audience, so choose a creative way to present your topic. This sentence should be a generalized statement about your topic that gives the reader a basic idea of the topic of your essay. Quotes, anecdotes, and jokes are all great writing baits.

For example, you could phrase your hook like this: The life cycle of nature is often used as a metaphor for conveying ideas about the flow of life.

If you are writing a persuasive essay, don't include your position in the hook.

Don't say "In this essay" or "I'm going to show." Instead, use the "show, don't tell" technique using descriptive language.

It's often easiest to come up with your lead after you've written the rest of your essay. If you can't come up with one, use a basic placeholder and then create a better lead as you proofread your essay.
Here are some hooks as an example:
"Will we learn more by learning that we have made mistakes from our successful actions?"
"No man is an island"
Good examples f hooks:
What is the difference between successful students and unsuccessful students?
Almost two-thirds of American adults at some point in their life lived in a home with at least one gun.
A business website is like a magnet that pulls clients to a company
What is love?
Does the truth exist?
Will we see record-breaking voter turnout in this year's presidential election?
"Education is not preparation for life; education is life itself," John Dewey
Avoid cliches. Most of the students use shocking facts from the press, the "rules of life" of famous people, or rather flat jokes – the various phrases of Steve Jobs have already pricked the eyes of teachers, and they are unlikely to pay attention to another such introduction.
Make sure the hook is properly integrated with the rest of the essay, both in content and style. Remember, your task is to attract and hold the reader's attention throughout the text, and if a dry presentation of facts begins already in the introduction, even if there is a hook, the teacher's interest will fade even before the main part of the essay. Retain attention of your reader. Trace a clear line of thought and fact that connects the main topic, introduction, and subsequent paragraphs. Structure the text, do not clutter up the introduction with unnecessary information.

Article was written by Alexander P
Hi! I'm Alexander. I approach all the papers as if they were written for my own needs and grades. My essays are never simple paraphrases: I seek to make the theses original and theoretically grounded. I never use Copy-Paste from any sources and never rewrite other people's texts. I only agree to write an assignment when I am absolutely sure in my qualification in the topic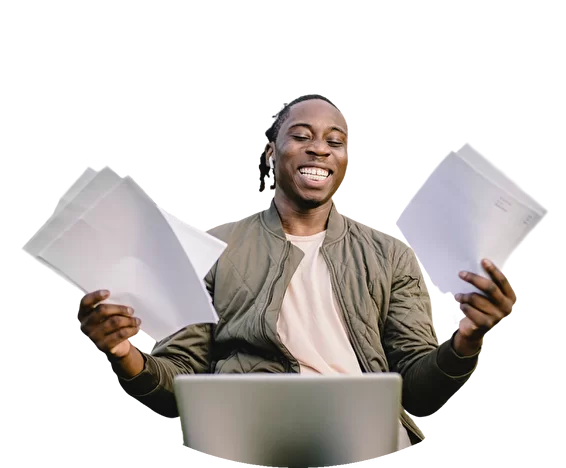 I've Got the Essay
In Just 3 Hours!