Coming up with a title for your essay is commonly viewed as a troublesome experience: it takes a lot of effort, attention and time to digest the main ideas of your piece of writing and word them in a condensed manner so the title captures attention of your target audience. However, if you follow these simple steps and rules for creating titles, you will generate great ideas for your title in no time!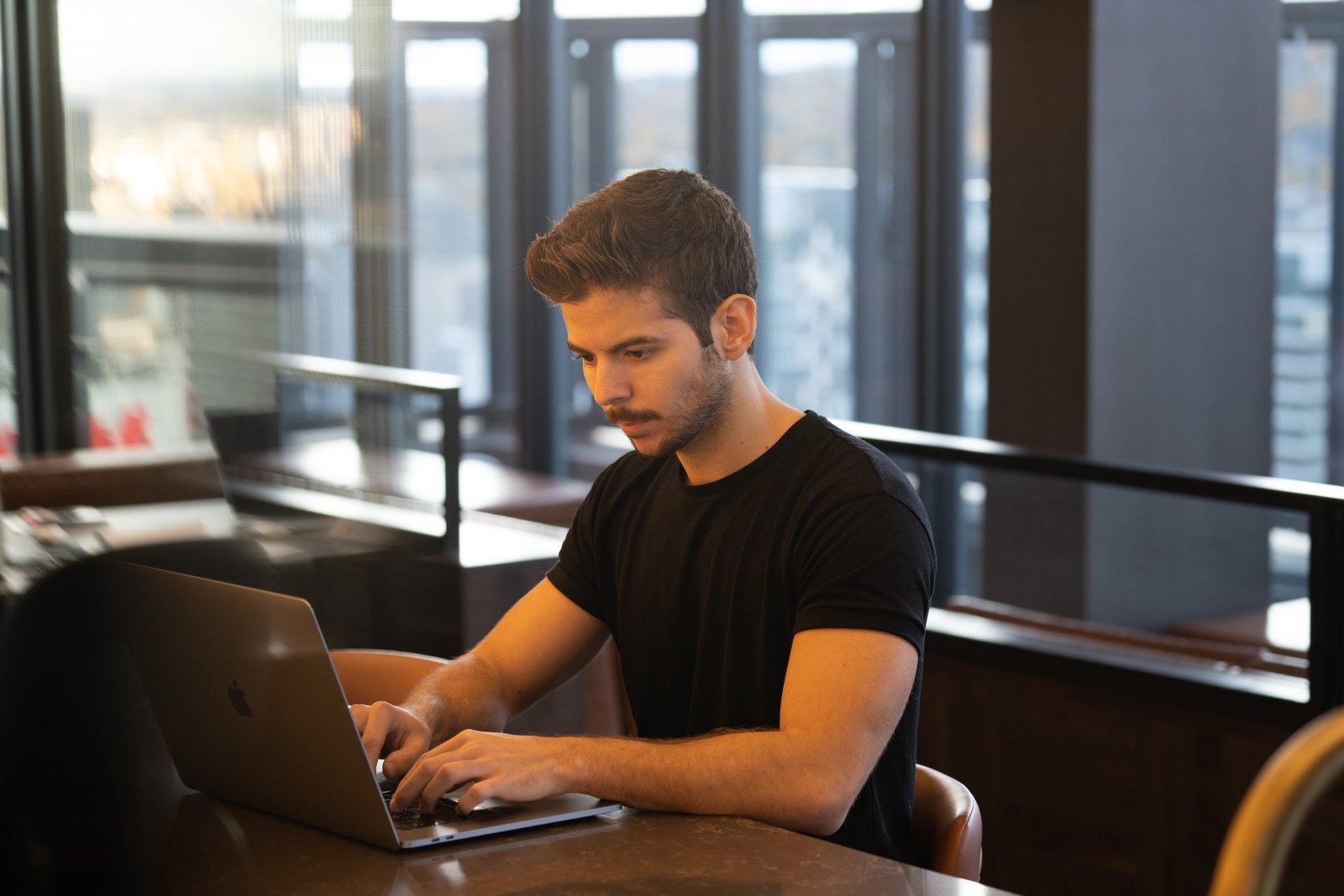 Conceptualize your Essay ideas
Whenever you think of your text, you need to have a precise idea of what you want to tell your readers by submitting or publishing your essay. That approach allows you to think through what questions your essay poses, what answers or potential solutions to the stipulated issues you might offer. In case you are dealing with an academic essay, be it of exploratory nature that outlines and scrutinizes a particular scientific issue, or an argumentative essay where you review a problem from different perspectives (or support your own stance on an issue), you should remember that the content of your writing has a decisive impact on your title. There are three questions that you need to answer to yourself before you agree on the title of your essay, and, shortly put, those are:
What?

This question concerns the topic of your essay and is crucial to the prospective title.

Why?

Here you have to be able to give a clear reasoning behind the relevance of your essay i.e., why the issue is being explored and what implications it entails.

How?

Here you need to be able to visualize the overall structure of your essay

and

elicit the key points of your work.
The questions above give you a general idea of how to begin working on your title. Although the questions per se may seem simple, you need to keep in mind that the answers to them only serve as a starting point for generating a whole new title for your work. Therefore, let's take a closer look at what needs to be done when considering the questions above:
What problem does your essay explore?
It goes without saying that the main idea of your essay originates from the topic you have chosen and forms a particular angle that directs your writing. Ask yourself this question and answer it as quickly as possible, and if you are having trouble recapitulating the underlying problem that your essay explores, you might want to reconsider or edit the content of your writing. When trying to generalize the idea that drives your essay, try to keep in mind the mental image of your work and the possible implications of the concepts that you have already examined in your paper. There is also a good chance that you have already come up with an appropriate title for your work while writing your essay, it could be either a catchy phrase, or a question you asked yourself while exploring a particular problem or even some of the key words of your essay. Rummage your mind, focus on the key words and you will probably need only this first step to generate a great title for your essay!
Why does the chosen topic need to be explored?
After you're set with the underlying issue stipulated in your essay, you need to have a clear idea of the reasons your topic should have been explored. When thinking about this, try to keep in mind the potential implications of the events, concepts, hypotheses and other subject matters that are covered in your essay. To do this, you might need to consider the topic of your writing in close connection with particular matters that might seem arbitrary at a first glance, but vital to understanding of the issue you have outlined. To do this, it is advised to ponder on the peripheral implications of your topic. For instance, if your essay covers the effects of deforestation on the cattle in Australia you might want to mention what dramatic impact it has on the productivity of the local agricultural supply chains and the potential detrimental outcomes for the accessibility of meat and dairy products in the affected areas. These connections can help you look at your content from a different perspective and create an engaging title. In turn, by drawing on the connections between the "situational" and "operational" context that your essay explores, you will get a clear idea why the issue in focus should be covered, which brings you much closer to a better title for your essay.
How is your essay organized?
The structure of your essay also plays a vital part in deciding on the title of your paper. The underlying implication of that question is that the target audience has particular expectations from your work when he or she reads the title. When working on the title, keep in mind that the key words or phrases, along with factual data, evidence, claims or numbers that you put in it may become the priority for the readers who look at your text. Thus, readers may pay closer attention to particular section of your title and look for it in the text per se. Therefore, you need to know where in your text you expect your readers to encounter the details that you put in your title. Is it the beginning of the essay? The middle part? Or the conclusion? Depending on what key idea you elicit from your text to be highlighted in your title, the reader will (and is supposed to) encounter it within your text.
By following the three steps above you will be able to better understand the primary goals of your essay, capture the key points and connect them to the prospective title. These rules will help you decide on the title of your work, however, do not overuse that approach: sometimes the answer lies on the surface and when you overthink it you may end up missing a great idea for the title. In addition, there are many significant differences when it comes to informal (e.g., journalistic writing) and academic writing (project reports, semester papers, theses etc.), and it is paramount to distinguish between them in order to come up with an appropriate title, which brings us to the last step on our way to the perfect headline for your work.
Also remember that you can easily order an essay from us. Our writers are guaranteed a top notch paperworks.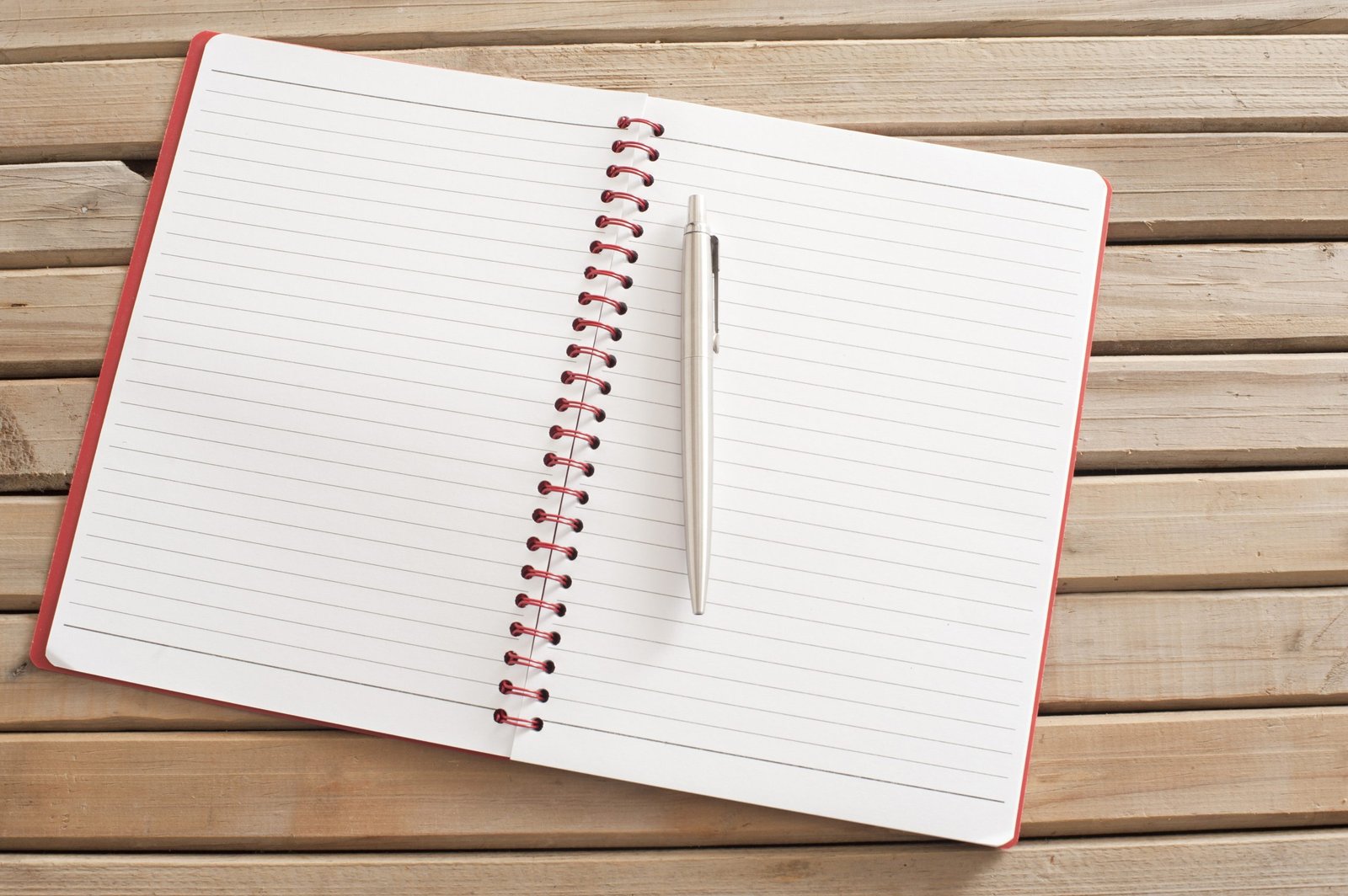 Know Your Audience
In journalistic writing, it is acceptable to prioritize attention when it comes to titling your paper to lure as many readers as possible and increase readership. This kind of writing mostly concerns social events, personal experiences and creative writing that encompasses a great variety of written publications. These texts often target wider audiences and strive for entertainment, news coverage or sharing personal stories. Therefore, the title guidelines for these papers are less strict than those for academic papers. Thus, you can even use puns, alliterations or idioms in your titles to grab attention of the target audience. However, academic writing is expected to be more reserved, which makes the title much more formal or even technical. Knowing your audience by defining the style of your paper is crucial to giving an appropriate title to your work. When considering whether the style of your paper is formal or informal, you need to keep in mind the following aspects:
Informal essays tend to be more "personal", that is they can be expressive, set forth a writer's perspective (or perspective other than the author's) and even feature spoken language, which is a taboo in

academic writing

. Therefore, informal essays provide you with a much wider choice for your title than an academic paper.

Formal essays tend to be based on

factual evidence

, data, numbers, hypotheses, theories and objective analysis (do not confuse objectivity and certainty). Such publications feature a more technical style that lacks personal pronouns, expressive means of language and strives for accuracy and clarity.
The expectations of academic readers are different from that of the readers' coming from a wider audience. It is less likely that your professor will appreciate a thesis statement with a title that features a pun, as well as a casual reader is less likely to fancy a formal and "crisp" title for an informal essay. Thus, titles in formal and informal writing pursue slightly different goals: in formal writing, being able to make an attractive, precise, brief yet reserved title is the top priority, whereas capturing audience's attention by using creative linguistic means is encouraged and acceptable in informal writing. Consequently, the guidelines for a title of an informal essay could be summarized as follows:
Keep it short — long strings of text in the title do no good when drawing attention to the article is your priority;

Include the key points of your paper and condense them as much as possible;

Avoid cliches — certain expressions are overused in creative writing and it is advised to avoid them, e.g., "Fool's Gold", "Still Waters" etc.;

Feel free to use puns (as long as they are creative and fit the content of your paper);

Use

catchy hooks

— including provocative quotes or posing questions in the title is also acceptable in informal writing, look for an interesting thought or a piece of conversation within your text and you will necessarily find something that might draw reader's attention;
The above guidelines are partly true for titles of academic papers as well:
Be brief — long titles in academic papers damage intelligibility when cited and make your work harder to find, which will be discussed further in more detail, however, while keeping it simple, you should also avoid

simplicity

;

Be formal — being neutral and professional is an essential practice in academia, use reserved language and choose words carefully;

Be accurate — the title undeniably needs to reflect the content of your work, so it has to cover the primary ideas that are discussed in the paper;

Key elements of the paper need to be included in the title — this principle stems from the previous one and entails a close recount of the underlying premises, ideas and conclusions in your work;

Avoid using names — names, personal pronouns, adverbs, adjectives, prepositions, interjections should be avoided while writing a title for an academic paper. This principle stems from the rule that scientific texts are impersonal and should feature strictly technical language;
These rules will allow you to come up with an accurate and appropriate title for your work. The titles for informal and formal essays have a common feature: they need to cover the essence of your piece of writing. The underlying implications of your arguments, hypotheses, reports, theories, statements, analysis and conclusions need to be generalized, condensed and then formulated in a manner that lures the potential reader to pay attention to your paper and accurately predicts the content of your work. An accurate title will give a proper impression to the audience and allow for a much more efficient navigation across the text. Whenever you think of the structure of your text as discussed above, you can get a sense of what needs to be included in the title. For academic papers, it is recommended to take a closer look at your arguments and the results of your analysis, whereas informal writing encourages bringing up the most expressive and exciting aspects of your paper. Informal writing does put forward attention and the titles that stem from it based on that approach, however, titles in academic papers are also central to research activity and academia in general and here is why.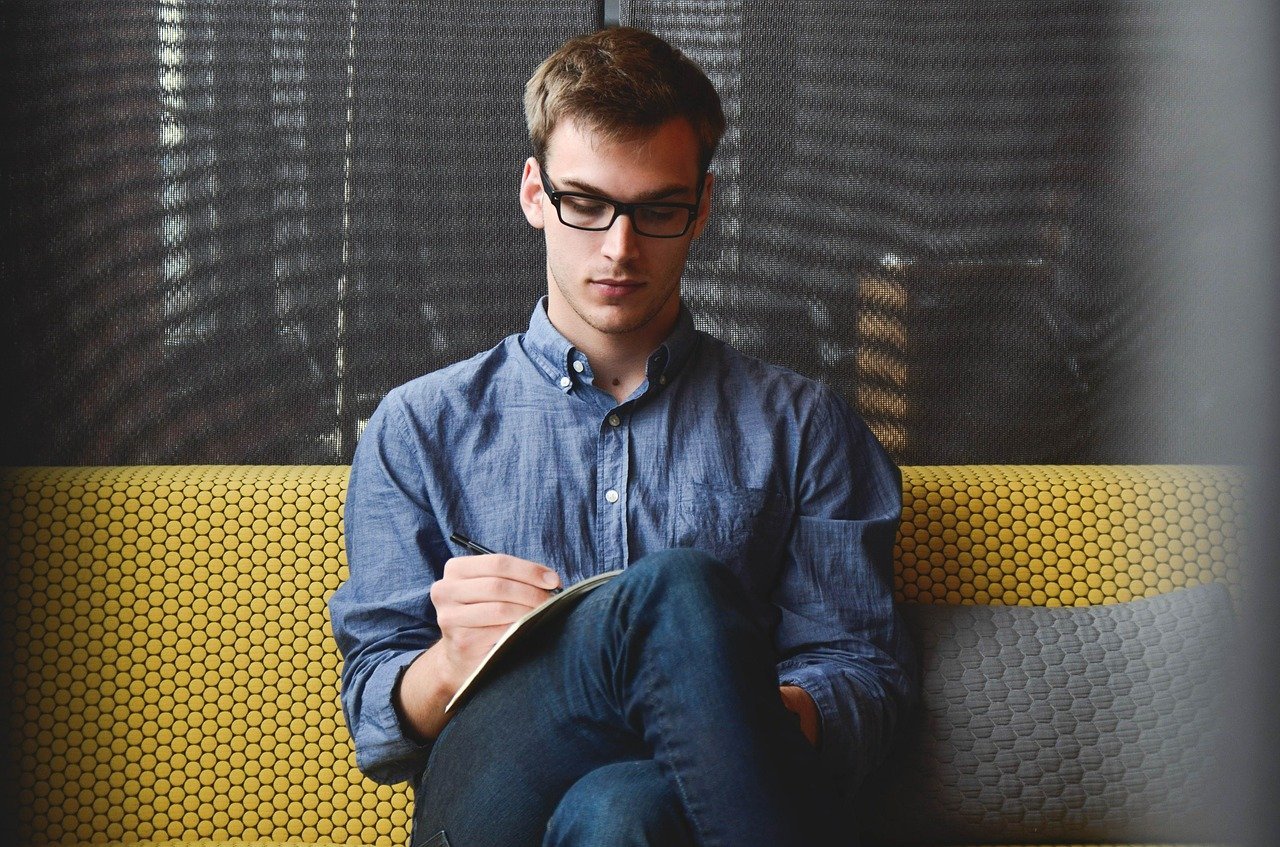 Why Titles are so Important in Academic Papers
In academic writing, titles serve as a beacon for interested readers: they allow to build preliminary expectations from your work and get a general idea of what your paper is about. Sometimes you may struggle finding the idea to base your title upon, and if so, feel free to refer to Essay Brother for essay writing services) where you can find help writing your title and other assignments. Whenever you successfully condense the underlying content of your paper and introduce it in your title, the reader gets a brief and, at the same time, accurate impression of the outline of your work. It allows the reader to make quick decisions as to whether to read the paper or not. In addition, an accurate title makes your paper easier to find for further citation by other researchers. Scholars are more likely to pay attention to concise and meaningful titles when reviewing literature during their own research, so it can be beneficial both for the author and the peer scientists from the academic community due to convenience and accessibility provided by an appropriate title.
Being able to come up with an appropriate title for your work is not only beneficial for your reader: it also demonstrates your ability to condense an array of complex ideas into one thought and make use of it by giving your piece of writing a proper title. The teachers and professors who assess your academic performance also pay close attention to how articulate you are with comprehending and generalizing the incoming information and data, so the obvious conclusion springs to mind: titles in academic writing are no less important than your writing skills. If you want your work to be completed faster you can order an essay help online!
Conclusion
Working on a title may seem arduous, however, if you take steps in the right direction, you will definitely manage this task. By carefully following the stipulated guidelines and avoiding common mistakes, you will be able to come up with a concise, accurate and appealing title for your work.

Article was written by Alexander P
Hi! I'm Alexander. I approach all the papers as if they were written for my own needs and grades. My essays are never simple paraphrases: I seek to make the theses original and theoretically grounded. I never use Copy-Paste from any sources and never rewrite other people's texts. I only agree to write an assignment when I am absolutely sure in my qualification in the topic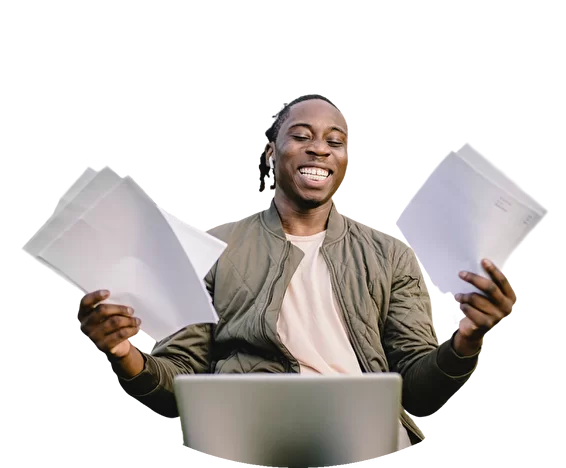 I've Got the Essay
In Just 3 Days!