How to Write a Short Essay
The night before your exam is the most difficult thing to survive, especially when you have loads of syllabus awaiting your presence to humor it. It feels extra neglected at the time. This takes a toll on that pea sized patience when the syllabus consists of a swarm of books and cramming every page is just not an option. Henceforth the only thing that comes into the mind of a student would be: CUT THE CHASE TO THE CRUX OF IT ALL.
Essay writing is a typical task required of students enrolled in high school or college classes, particularly those that focus on the humanities. You should expect to be required to write essays for both the college admissions process and scholarship applications. As you would with a lengthier essay, you will need to include an introduction that includes a thesis statement, a body, and a conclusion in a short essay that is between 250 and 500 words in length. Research, either academic or internet, to identify references to back up your assertions could also be required of you, although this will depend on the specific criteria of the essay.
The process of writing essays for college has always been difficult. Also available in a variety of formats, essays may take several forms. You can be required to write lengthy essays, while other times you might be required to write shorter essays. We still have the opportunity to express ourselves in a more open and expansive manner when we write lengthy essays. On the other hand, the constrained and succinct writing style of the short or brief essay is the focus here. There is a possibility that you are having trouble writing an essay of either 200 or 500 words, but you shouldn't worry about it since we are here to assist you. In addition, you may receive prompt online essay assistance by going to Essaybrother.com.
First, let's have a better understanding of the question, "What is an essay?" before going on to the short essays. It will assist you in better comprehending what is being said. The English term "essay" originates from the Latin word "exagium," which means "to submit one's case" in a crude translation. Essays, in this sense, are condensed pieces of writing that express the author's viewpoint on a topic or their own experiences, tales, etc. Essays are often written in the first person. Essays are often used as a stealthy weapon to communicate thoughts and opinions on a wide range of subjects and topics. It is possible to classify it as either formal or casual. Essays may be used to either defend or dispute points of view, express observations about everyday life, or any number of other things. A logical and well-structured essay will be presented.
What is a Short Essay?
Students are required to summarize all of their thoughts and arguments into a very little amount of space, which is the defining characteristic of writing a short essay. Short essays range in length from around 200 to about 500 words, depending on the subject matter and the needs of the instructor. Therefore, the first step is to decide on a decent subject and locate materials that are pertinent to it. In a standard academic essay, the number of paragraphs should range between between two and five. Despite the short duration of the prompt, however, it is essential that its essential meaning be communicated effectively.
For instance, one individual has decided to discuss the question, "Should the United States abolish the death penalty?" It is quite prevalent, and there are a great deal of resources devoted to addressing this problem; nevertheless, rather than being of any use, it merely serves to further complicate matters. To ensure that your short essay is comprehensive, you need to give your attention to picking the facts that are most important. This indicates that you should educate yourself on how to filter, organize, and arrange each and every data that you come across as well as understand how to do it efficiently.
A short essay is a written academic project that requires the writer to arrange their thoughts and opinions while sticking to the correct structure. Typically, a short essay will be less than 500 words in length. The number of words required for the assignment might, on occasion, be reduced to merely 200. It is the same as other types of essays in that it may take the shape of a narrative, an argument, an explanatory, a descriptive, or any other kind of essay. The ability to convey one's thoughts in a clear and succinct manner is the talent that will be developed via the completion of these projects. Students are expected to maintain brevity and minimize unnecessary repetition in their writing. It is not necessary to include any clichés, slang, or facts that are confusing in the document. The only evidence that can support it is an opinion, some facts, some convincing arguments, and some statistics.
A short essay is one that has been written in a limited amount of time. The guidelines for writing a normal short essay are, for the most part, quite similar to the guidelines for writing a typical lengthy essay. The length is the most important difference. The length as well as the depth of the topics that are presented in a short essay helps to define the kind of writing. Because there is a limit on the number of words that may be used in this kind of essay, it is essential that you choose your words and ideas very carefully.
The Guidelines for Writing a Short Essay
A short essay is one that has been written in a limited amount of time. The guidelines for writing a normal short essay are, for the most part, quite similar to the guidelines for writing a typical lengthy essay. The length is the most important difference. The lengths as well as the depth of the topics that are presented in a short or speedy essay help to define the kind of writing. Because there is a limit on the number of words that may be used in this kind of essay, it is essential that you choose your words and ideas very carefully.
It doesn't matter whether you have been tasked with writing short essays of a descriptive, argumentative, or narrative kind; there are certain fundamental needs that you should write sure you meet. Let's take a look at everything that goes into writing a short essay by going through each stage one by one.
Research

Brainstorm

Outline

Write

Edit/ proofread
How can you write a short essay without first structuring your thoughts? It's not feasible, therefore consider your specific areas of interest. Stay as concentrated as you can while writing short essays. Your sentences must all be clear and relevant. It's crucial to have a clear notion of what you're going to write about for that. The logical step following brainstorming is to outline. Now that you have all the thoughts you need, write them down so you won't get lost when you start typing. It's important to have an outline, particularly if your subject was vast. The risk of having disordered ideas is quite significant in this situation, therefore before you begin, write a list of all your arguments and potential counterarguments. Focus on your ultimate objective as you choose the details you want to include in each paragraph.
Writing won't be difficult if the other stages have been performed. Just follow the former and add the latter now that you have an outline and references to utilize. But remember that this is a short essay you're writing. Be short and to the point, covering each issue swiftly yet thoroughly. The writing of your short essay must include editing and proofreading. To ensure that nothing is hurried or imprecise, you should read what you wrote to ensure that it sounds decent. Writing is, first and foremost, a creative activity, and even if your thoughts are correctly communicated, a significant number of grammatical and orthographic errors will lower your grade. Proofread your essay and, if you can, use grammatical checkers to avoid it. Since the essay is short, you won't have to read it for very long, so pay close attention.
Tips for Writing a Short Essay
The main goal is to provide the reader a novel viewpoint on the subject. The last phrase of the conclusion section should leave the reader feeling fulfilled. With what he first read, the reader should be satisfied. The length of a short essay is really important. There shouldn't be excessive writing on it. If you write too much, the essay will become too long. As a result, before beginning to work on it, an outline must be written. Pick a few topics that you wish to write about and that will significantly strengthen the case.
Your ideas should be extremely clear from the first. Interesting topics are covered in short pieces. You should be expected to respond to a claim or a question in your essay. Even better, you may express your own viewpoint or position. The concepts are only briefly anticipated due to the essay's briefness or short word count. A small essay should not be more than one page in length, single-spaced. It may be up to two pages long if we work double-spaced. The word limit for short essays is 400 words. You may go as high as 500, but only if the subject is required.
Topics for your short essay should be really intriguing. It helps to capture the reader's attention. Making an outline of all potential essay topics can help you choose the best one if you're having difficulties deciding what to write about. You need to make a content plan for any topic you may currently have in mind. We'll talk about the Short Essay Writing Rules right now. When you read a sample short essay, you'll see how important clarity is. As complicated ones might confuse readers and make material harder to grasp, simple words and phrasing are preferred.
It is also important to use the right words. Stick to academic vocabulary to make your work seem credible. When updating the paper, make sure to include the most crucial information and arrange it in the order of relevance. Even small articles must include references and quotations. Also, take care not to copy or paste anything. Before beginning to write the quick essay, you should do some research. Look through the most recent writings on the issue at hand, selecting the strongest justifications and supporting data. The primary stage gives the premium paper a strong foundation. It may be beneficial to draw a mind map or list the connections between the various arguments. Using such a visual representation, you may choose where to start your writing and how to present the remaining information.
Short Essay Format
Thesis statements act as a guide for your quick essay. Depending on how lengthy the essay is, the thesis statement will be at a different place. If the essay is short, the thesis will come after the introduction. Sometimes the introduction might be the thesis statement. A thesis statement's main objective is to notify the reader precisely of what he is going to read. Thesis statements might include explanatory or argumentative language.
You must be aware of the essay's breakdown into its many components. There are three parts: a paragraph for the introduction, a body, and a conclusion. The introduction and the conclusion are both important. Each paragraph in the introduction and conclusion should be one sentence long. The body of your essay might have two to three paragraphs, depending on the topic you are writing about.
Writing essays doesn't have to be a tough task since there is an easy fix. Do you need help from professionals to write a quick essay? Be at ease. If you hire our specialists, you'll receive the best results on schedule.
*****
Writing a short essay is not a challenging endeavour. You'll be halfway there if you choose a topic you enjoy, study it, and create an outline. Just write in mind the fundamental guidelines for short essay writing, and you'll probably already have a superb grade in your hand! However, a few issues could still arise for a number of causes. It's possible that you're too worn out to do any research or write anything, or you just have other plans. If so, our essay writing experts will offer to write a paper for you so that you may better manage your time.
Essaybrother promises the greatest outcomes since we only work with experts who have passed a rigorous hiring procedure. Look through our authors' profiles—they are available to all of our clients—and choose the one you want. We provide direct contact channels, so any inquiries will get a prompt response from our team. It doesn't matter whether you want to purchase a short essay of the college level or if you want to hire a writer to work on a project that is more involved.
Your essay will be delivered on time and to the best of our ability. You may always request revision if you're not happy for whatever reason. You don't take any risks since the money won't be delivered to the writer until then. Fill out the order form right now and unwind. A short essay is something we can write. We'll make sure your professor is pleased and we won't let you down.
Essay writing is a typical task required of students enrolled in high school or college classes, particularly those that focus on the humanities.

Article was written by Arthur I
Hi! My name is Arthur. I have been working as a writer, English language instructor and an interpreter for more than 8 years. I hold a bachelor's degree in Linguistics majoring in Translation and a master's degree in English & American Studies majoring in Theoretical Linguistics and TESOL. I have been writing and editing project reports, theses, term papers and academic reviews for students of various academic levels: from college to master's students. If you need the best grade and an in-depth quality academic paper, feel free to contact me and discuss your order, we will definitely achieve all of your academic goals! I also invite you to familiarize yourself with some of my writing samples. I am available by the indicated contact data, so feel free to message me for more details or general enquiries.
johnsecond13@gmail.com

Before you write a dissertation, you may be required to write a proposal by your supervisor. If you are seeking admission or a scholarship for a university program, you may [...]

johnsecond13@gmail.com

Are you a great reader who enjoys discussing the books you've recently finished? A book review is a fantastic way to notify other readers about a captivating new page-turner or [...]

johnsecond13@gmail.com

By now, you must know that for each academic essay or paper you write, your college or university may have strict rules about the style of references you must use. [...]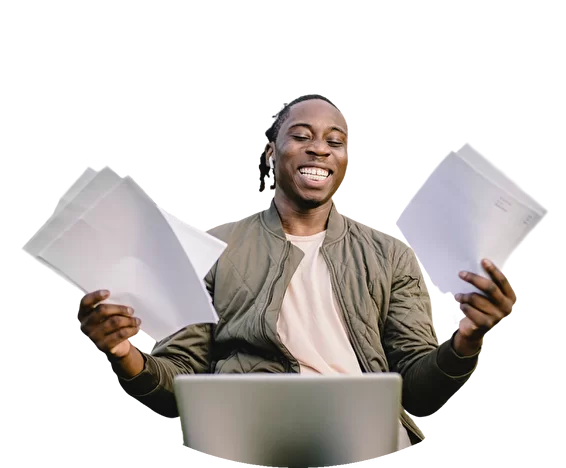 I've Got the Short Essay
In Just 3 Hours!