1000 Word Essay Writing Guide
Most of the essays you'll write will have a 1000-word limit. Although it may look like a difficult task, you could easily write these words. Our professionals at the best Write My Essay services have compiled some useful guidelines.
Types Of 1000 Word Essays
Argumentative Essay
You could be asked to present your facts to support or disagree with a topic. When you have a 1000-word essay to write, you should remember to build your case and facts as concisely as possible quickly.
Examples of Argumentative Topics:
Should strike actions be banned?

Should euthanasia be criminalized?

Why are people with mental health illnesses stigmatized?
Analytical Paper
As the name suggests, you will have to provide an analysis on a topic or theme. These analyses can be about history, politics, science, and many other topics. It is an advanced kind of expository essay where the writer aims to enhance readers' understanding.
Examples of Analytic Paper Topics:
What causes anger in humans?

Can each person change the course of history?

Why is it difficult for parents to understand their children?
Critical Paper
This academic essay analyzes and interprets a text or event. In this essay, you make a claim about your view on a text and its ideas; then, you must support your claim with evidence and details.
Examples of Critical Paper Topics:
The Impact of Social Media on Mental Health.

The Digital Age and the ever-increasing dependence on technology.

An overview of education systems around the world.
Narrative word Paper
In this essay, you tell a story from a personal experience. Narrative essays challenge you to look deeply into yourself and write about your feelings. But, it is achievable with some useful tips.
Example of Narrative Essay Topics:
How did you spend your last holiday?

A difficult decision you had to make.

The most exciting day you've experienced.
Reflective Paper
This essay is commonly called 'A reflection paper.' It will challenge you to express your thoughts and opinions about an experience or theme. It may not always be an academic essay, and it could be difficult to start.
Examples of Reflection Paper Topics:
The importance of video games.

A favorite restaurant.

What can we all do to make the world better?
Cause and Effect Essay
As the name suggests, you will be given to state the causes of a certain theme and its effects. Under a 1000-word limit, you may decide to reduce the lengths of your introductory and concluding paragraphs to make more room for body paragraphs.
Examples of Cause and Effect Essay Topics:
The Effects of Pollution.

The Impact of Stress on Health.

The causes of heart illnesses.
Descriptive Essay
This essay aims to allow the readers to see the world from the author's eyes. You can describe a place, person, thing, or some past event to your readers.
Examples of Descriptive Essay Topics:
Describe moving into your new house.

Your first day at school.

Describe your ideal parent.
Expository Essay
These papers analyze a given topic and present it easier to the readers. It is similar to the analysis paper but is not as advanced. Sometimes, an expository essay may not even be on an academic topic
Some examples of Expository Essay Topics:
Why do teens wear makeup?

What are the consequences of truancy?

Explain the effects of marijuana.
How Many Paragraphs Are In A 1000-Word Essay
So, we've discussed some kinds of 1000 words essays you may be asked to write. But, you may be still asking yourself, 'What does a 1000 words paper look like?' But fear not, your trusted academic service is with you all the way.
A 1000 words paper should follow the 5-paragraph essay structure. This structure has 3 Body paragraphs, one introductory paragraph, and one concluding paragraph. You may decide to add one more body paragraph or even remove one body paragraph, but it is highly discouraged. Your tutor will most likely appreciate the 5-structure essay.
How To Structure Your Paragraphs
Introduction
Your first paragraph should only be about 5-6 sentences long, which is about 100-150 words. It should provide an essay hook, some background information on the topic, and the thesis statement. Your thesis is the most important section of your introductory paragraph.
Body Paragraphs
You should have at least three body paragraphs; each could be between 200-250 words. However, ensure your entire body paragraphs are about 700-800 words when put together. Every body paragraph should focus on one point. Each paragraph should be relevant and should help strengthen the thesis statement. It should have:
A topic sentence

A claim

Supporting evidence

A concluding statement
Conclusion
In your last paragraph, you should summarize all that has been discussed so far and how they all support your thesis statement. When restating your thesis statement, ensure it is not exactly the same as what was said in the introduction. A concluding paragraph should have:
A brief summary of the essay

Restatement of the thesis

A final statement(observation, prediction, or suggestion)
How Much Time Does It Take To Complete A 1000-word Essay?
How much time you spend writing your 1000-word paper depends on how much research is needed, your state of mind, and even your typing speed. A typical 1000-word essay can take at least 3 hours to complete.
Tips To Remember When Writing a 1000 Word Essay
Create an Outline
A 1000-word essay is not one that you should rush. Before writing your essay, you should create an outline for yourself. An essay outline helps you brainstorm and get your ideas down to paper. It will help you see the essay even before you start writing it.
Don't Rush to Begin
If you're not feeling motivated to write, or having some good old writer's block, try to relax yourself. Go to a cafe, take a walk or take a nap. You may not like the result if you force yourself to write at that moment. This is why you are encouraged to write your introduction last when you have seen the entire essay.
Read Your Work
After completing your essay, it is best to leave it and return to it after a day or two. This time, you'll be reading it with fresh eyes; you'll have the opportunity to correct grammar errors and even change some sentence structure if you need to.
Use External Help
Even after reading it, there may be issues you still won't be able to see. This is the time to use proofreading apps or ask your friend(s) to help you note if there are any errors you missed.
But, there is no better friend to ask for help than Essaybrother, a professional essay writing service with over twenty years of experience. If you are looking for some expert eyes to proofread your paper or an expert team to write your paper, all you need to do is ask.
In conclusion: Let's Summarize
Hopefully, you now know what a 1000 words paper looks like. Learning to write within the word limit will greatly improve your writing and time management skills. It will also help you secure an A in that subject.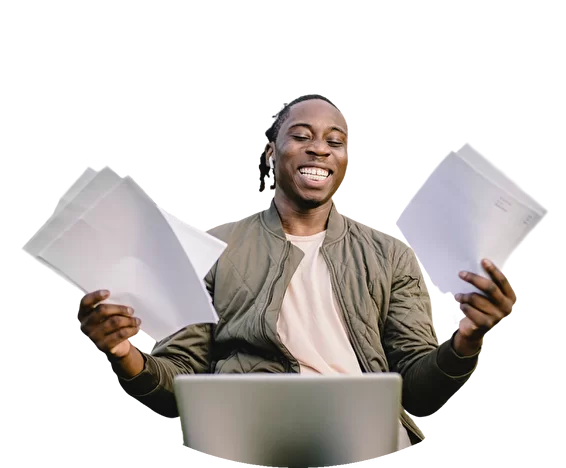 I've Got the 1000 Word Essay
In Just 3 Hours!